In an homage to everything SIMPLE, Yotam Ottolenghi shares his simple pleasures.
Three simple pleasures you love?
Eating, talking, sleeping.

Three simple tips for cooking eggs?
Start with fresh, large, organic eggs at room temperature. The difference between boiling a room temperature or fridge-cold egg can be huge, in terms of timings.
If scrambling or braising eggs, or making an omelette, always take them off the heat a little bit before they're fully ready: they'll carry on cooking in the residual heat.
Never underestimate the tiny element of luck in a perfectly poached egg.
 
Three simple, timeless flavour combinations?
Olive oil, lemon juice, garlic.
 
Three simple ingredients you could not live without?
Olive oil, lemon juice, garlic.
 
Three simple ingredients you'd rather live without?
Tinned sweetcorn, tasteless tomatoes and fat-free yoghurt.
 
Three simple words to describe your cooking philosophy?
Food which 'comforts and delights'.
 
Three simple cooking rules to live by?
Cook according to the seasons. Matching the dish with the day is the definition of food which comforts.
Splash out on some good olive oil and always keep a lemon close. A drizzle of one and a squeeze of the other will make special so many a meal.
Cook the food you want and love to eat (rather than the food you think you should be cooking).
 
Three simple cooking rules made to be broken?
Cooking does not always need to involve 'cooking'. The best meal can sometimes be a freshly chopped salad or matching of end-of-summer watermelon and some tangy feta.
Tahini is not just for humous. Drizzle it on your toast, your ice cream, your roasted vegetables or baked fish.
Some things are okay to be chopped in a food processor, if you have a big batch and want to save time.
 
Three simple ways to make the most of every day?
Hard to speak for all but, for me, surrounding myself with good people, good food and good conversations often makes for a very good day.
---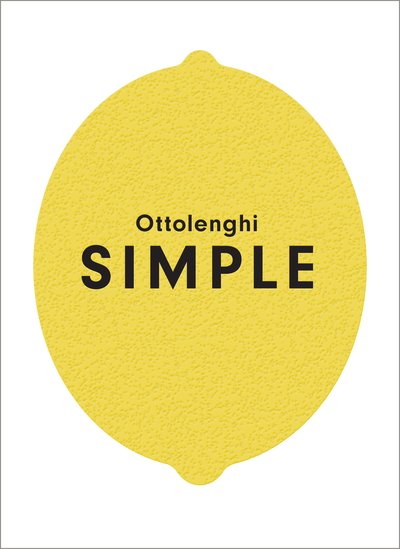 130 brilliantly simple, brand-new recipes from the bestselling author of Plenty, Plenty More, Jerusalem and Ottolenghi: The Cookbook.
Buy now
Buy now
---