Sydney, 1999. While the city was in a pre-Olympics frenzy, ready to show off its beauty on an international scale, John Baker and Kevin Hopko were not so concerned. Days earlier, the two wine merchants had received a fax: The List. A column of words (maybe names) and numbers (maybe years, decimals, and random numbers). Solving this puzzle was just the very first step in what would become the most unlikely of wine adventures, one that would take the two men from Double Bay, Sydney, to Tbilisi, Georgia, in search of a legendary collection of wine - one that once belonged to the last Tsar of Russia, Nicholas II, and then owned by Joseph Stalin before being divided up and sent into hiding. A collection that could not only net them millions in profits if sold, but provide them with enough amazing tales for decades of wine-fuelled conversations.
The first step: travelling to Georgia to see if this incredible collection of wines even existed (if so, it could be one of the greatest wine treasures on the planet) and trying to ascertain if it was legitimate. The romantic in John knew he had to find out if this was real or all just a hoax. Thus the only men in Australia who would be crazy enough to consider flying halfway around the world to chase a mythical cellar that may or may not have belonged to two of the most famous men in Russian history flew to Georgia.

Join us as the authors of Stalin's Wine Cellar, John Baker and Nick Place, discuss the book and the discovery that has been called 'the Raiders of the Lost Ark of wine'.
This event is sponsored by the Ewing Trust and delivered by Yarra Libraries, Hume Libraries, Moorabool Library Services, Geelong Regional Libraries, East Gippsland Shire Library and Bayside Library Service with thanks to Penguin Random House and Public Libraries Victoria.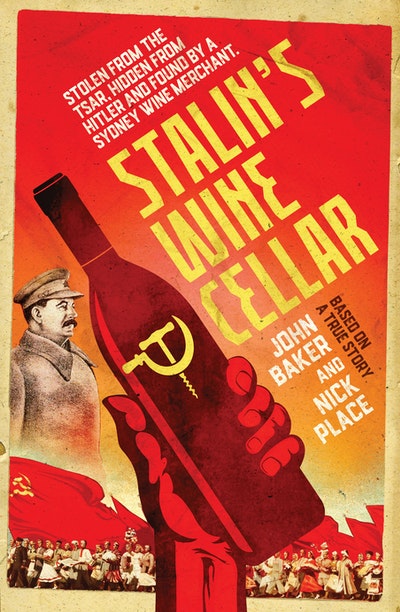 Stalin's Wine Cellar
The adventure of a lifetime to buy Stalin's secret multimillion dollar wine cellar located in Georgia; it is the Raiders of the Lost Ark of wine.
Read more