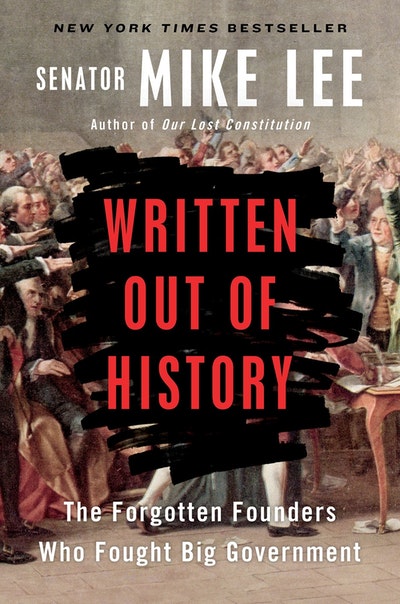 Published:

15 June 2018

ISBN:

9780399564468

Imprint:

Sentinel

Format:

Paperback

Pages:

256

RRP:

$29.99
Written Out Of History
The Forgotten Founders Who Fought Big Government
---
---
---
The New York Times bestseller by one of today's biggest champions of conservative values.
In the debates over the Constitution, some founders warned about the dangers of giving too much power to the central government. Though they did not win every battle, these anti-Federalists and their allies managed to insert checks and balances to protect the people from an intrusive federal government. Other forgotten figures were not politicians themselves, but by their thoughts and actions influenced America's story. Yet successive generations have forgotten their message, leading to the creation of a vast federal bureaucracy that our founders would not recognize and did not want.
Senator Mike Lee, one of the most consistent and impassioned opponents of an abusive federal government, tells the story of liberty's forgotten heroes. In these pages, you'll learn the true stories of founders such as . . .
Published:

15 June 2018

ISBN:

9780399564468

Imprint:

Sentinel

Format:

Paperback

Pages:

256

RRP:

$29.99