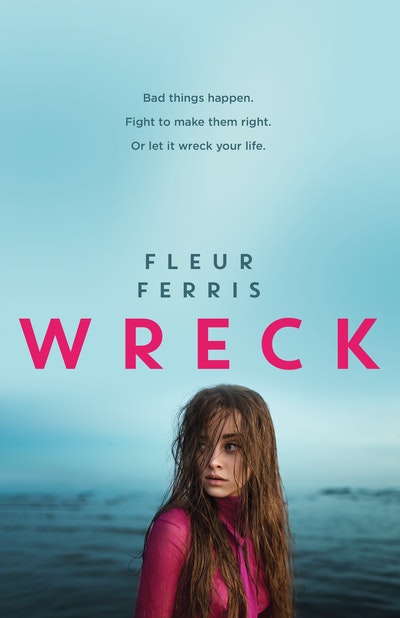 Published:

3 July 2017

ISBN:

9780143784302

Imprint:

Random House Australia

Format:

EBook

Pages:

304
Wreck
---
---
---
Bad things happen. Fight to make things right. Or let it wreck your life.
Tamara Bennett is going to be the first journalist to strictly report only good news. Finished with high school, Tamara is ready to say goodbye to her sleepy little town and part-time job at the local paper.
But things take an unexpected turn when Tamara arrives home to find her house ransacked and her life in danger. What is the mysterious note her attacker wants – and why is he willing to kill for it?
A tragic boating accident five years ago holds the clue that could keep Tamara alive. But how can she find the truth when she can't tell who's lying?
A thrilling novel of high-stakes action and suspense from the bestselling and award-winning author of Risk and Black

Published:

3 July 2017

ISBN:

9780143784302

Imprint:

Random House Australia

Format:

EBook

Pages:

304
This book took me on one heck of a rollercoaster ride, and my eyes were practically glued to the pages ... Fast-paced and full of twists, it's impossible not to love [Fleur's] writing and become enthralled in the storyline ...MIND = BLOWN.

writtenwordworlds.com
A believable and riveting mystery. The structure of the narrative, alternating between times and characters, maintains the suspense and intrigue. This suspense is built quickly and does not linger or decline. It continues to build as the narrative continues, making this a novel hard to put down. The characters are well written and the dialogue is strong ... Highly recommended for all teens, especially those who love a good mystery.

lizderouet.wordpress.com
This book was really enjoyable, action-packed, and full of drama. Fleur Ferris does such a brilliant job of hooking the reader in and surprising them, and I cannot wait for her next thrilling book!

thechroniclesofdanielle.wordpress.com
Fast paced, action packed and suspenseful, this would have to be the YA thriller of 2017!

Annie, read3rzrevublog.wordpress.com
Inky Awards
Longlisted • 2018 • Gold Inky Award for an Australian Book