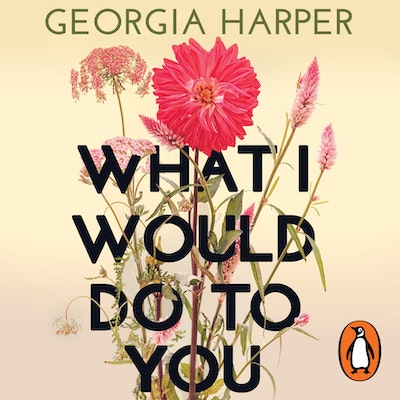 Published:

26 March 2024

ISBN:

9781761346408

Imprint:

Penguin Random House Australia Audio

Format:

Audio Download

Pages:

336

RRP:

$32.99
What I Would Do to You
---
---
---
A compulsively readable debut novel for those who could not put down Dirt Town or Before You Knew My Name.
'Surprising, ferocious and stubbornly full of heart.'
Hayley Scrivenor, author of Dirt Town
A near-future Australia.
The death penalty is back. But if the victim's family wants the perpetrator to die, they have to do it themselves. Twenty-four hours alone in a room with the condemned. No cameras. No microphones. Just whatever punishment they decide befits the crime.
Ten-year-old Lucy was murdered.
Through counselling sessions with their court-appointed psychologist, we learn the stories of her family members: Lucy's two mothers – Stella and Matisse – her much older brother and her bookish teenage sister, who is too young to participate in the execution, but who has plans of her own . . .
Secrets and grief threaten to break the family.
As the execution date nears, already-struggling Stella remains adamant that she must carry out the punishment. But it becomes clear that if she steps into that room, the family may lose her too.
What would you do?
Published:

26 March 2024

ISBN:

9781761346408

Imprint:

Penguin Random House Australia Audio

Format:

Audio Download

Pages:

336

RRP:

$32.99
Praise for What I Would Do to You
An original and powerful thriller, What I Would Do To You flings readers into wild, unchartered waters with its extraordinary premise and startling conclusion. Presenting one of the most chilling ethical dilemmas a family could possibly face, it compels readers to question their perception of justice and morality as the story unfolds in volatile and complex layers. Intelligent fiction that left me reeling.

Lyn Yeowart, author, The Silent Listener
From one of the best openings to a book I've had the fortune to read, and all the way to its staggering conclusion, What I Would Do to You does not relent. Surprising, ferocious, and stubbornly full of heart. With this novel, Georgia Harper announces her arrival on the Australian literary scene – I, for one, am glad she's here!

Hayley Scrivenor
From one of the best openings to a book I've had the fortune to read, and all the way to its staggering conclusion, What I Would Do to You does not relent. Surprising, ferocious and stubbornly full of heart. With this novel, Georgia Harper announces her arrival on the Australian literary scene – I, for one, am glad she's here!

Hayley Scrivenor, author of Dirt Town
From one of the best openings to a book I've had the fortune to read, and all the way to its staggering conclusion, What I Would Do to You does not relent. Surprising, ferocious and stubbornly full of heart. With this novel, Georgia Harper announces her arrival on the Australian literary scene – I, for one, am glad she's here!

Hayley Scrivenor, author of Dirt Town
From one of the best openings to a book I've had the fortune to read, and all the way to its staggering conclusion, What I Would Do to You does not relent. Surprising, ferocious and stubbornly full of heart. With this novel, Georgia Harper announces her arrival on the Australian literary scene – I, for one, am glad she's here!

Hayley Scrivenor, author of Dirt Town
An original and powerful thriller, What I Would Do To You flings readers into wild, uncharted waters with its extraordinary premise and startling conclusion. Presenting one of the most chilling ethical dilemmas a family could possibly face, it compels readers to question their perception of justice and morality as the story unfolds in volatile and complex layers. Intelligent fiction that left me reeling.

Lyn Yeowart, author of The Silent Listener
An original and powerful thriller, What I Would Do To You flings readers into wild, uncharted waters with its extraordinary premise and startling conclusion. Presenting one of the most chilling ethical dilemmas a family could possibly face, it compels readers to question their perception of justice and morality as the story unfolds in volatile and complex layers. Intelligent fiction that left me reeling.

Lyn Yeowart, author of The Silent Listener
An original and powerful thriller, What I Would Do To You flings readers into wild, uncharted waters with its extraordinary premise and startling conclusion. Presenting one of the most chilling ethical dilemmas a family could possibly face, it compels readers to question their perception of justice and morality as the story unfolds in volatile and complex layers. Intelligent fiction that left me reeling.

Lyn Yeowart, author of The Silent Listener
An original and powerful thriller, What I Would Do To You flings readers into wild, uncharted waters with its extraordinary premise and startling conclusion. Presenting one of the most chilling ethical dilemmas a family could possibly face, it compels readers to question their perception of justice and morality as the story unfolds in volatile and complex layers. Intelligent fiction that left me reeling.

Lyn Yeowart, author of The Silent Listener