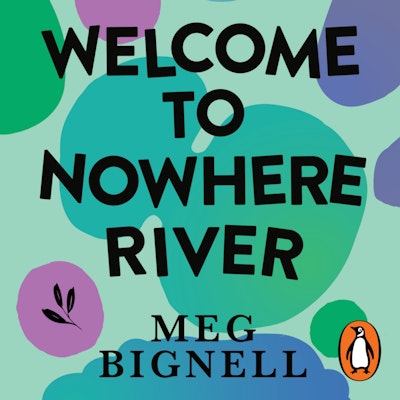 Published:

2 March 2021

ISBN:

9781761042843

Imprint:

Penguin Random House Australia Audio

Format:

Audio Download

Length:

12 hr 29 min

Narrator:

Marta Dusseldorp

RRP:

$32.99
Welcome To Nowhere River
---
---
---
The highly original and heartfelt new novel from the author of The Sparkle Pages.
Brimming with heart and humour, this is a delightful novel that celebrates the country people and towns of Australia.

Long past its heyday and deep in drought, the riverside hamlet of Nowhere River is slowly fading into a ghost-town. It's a place populated by those who are beholden to it, those who were born to it and those who took a wrong turn while trying to go somewhere else.
City-born Carra married into Nowhere River, Lucie was brought to it by tragedy, Josie is root-bound and Florence knows nowhere else. All of them, though familiar with every inch of their tiny hometown, are as lost as the place itself.
The town's social cornerstone — St Margery's Ladies' Club — launches a rescue plan that turns everything around and upside down, then shakes it until all sorts of things come floating to the surface. And none of its inhabitants will ever be the same again.
The highly original and heartfelt story of a place where everybody knows everything, but no one really knows anyone at all.
Published:

2 March 2021

ISBN:

9781761042843

Imprint:

Penguin Random House Australia Audio

Format:

Audio Download

Length:

12 hr 29 min

Narrator:

Marta Dusseldorp

RRP:

$32.99
Article
Meg Bignell Q&A
The Welcome To Nowhere River author on the art of noticing, the importance of community and finding time to write.