The Welcome To Nowhere River author on the art of noticing, the importance of community and finding time to write.
Where did the idea for this story come from?
I really wanted to write a novel that reflects the importance of community. That possibly sounds very earnest and a bit trite, but I have derived such joy from the small-town communities that have made me. I grew up in a riverside country town that was a classic example of boom and bust. My childhood in the eighties and nineties was a period of economic downturn and industry change, but my lasting memories are ones of optimism, good humour, innovation and having a go.
I have since married into another close-knit rural community, this one by the sea, where I am involved in the running of a very popular annual country show. This event is an endless source of inspiration, joy, heart-ache and hilarity. It's a total delight to watch a group of people come together to turn an empty showground into a wonderful display of community. It's primary production at its most performative and colourful.
So that's the long way around saying that my home towns, both of them, sowed the seeds for this novel and then my wayward imagination made it grow (there was a lot of weeding to do along the way).     
Is there a real place that Nowhere River is based on? If so, can you tell us a bit about it?
Nowhere River is a fictional town but it is located upstream from where I grew up, on an imagined tributary of the same river. It is constructed using bits of both the Tasmanian country towns I call home – New Norfolk in the Derwent Valley and Bream Creak on the east coast. Then it's patched up and decorated by my imagination.
You write in such depth about so many different characters in this book – about their lives, their secrets, their motivations and their weaknesses. Do you draw on people in your own life for inspiration, or are they all imagined?
No characters have been lifted from real life and plonked unchanged into my plot. Actually that's not quite true, there is one (minor but kind of eminent) exception, and I think she's okay with it. At the same time, all the characters display elements of people I've met or observed. The gaps are filled by my imagination and some unknown force that just takes over when I write. That's hard to articulate but when things are going well and I'm blessedly free from distraction, there's a sort of state of mind I can access from which all kinds of unexpected things arise. It's hard to get to and sometimes it's equally hard to get out of, but it's where the real magic of writing happens.
How did your process for writing Welcome to Nowhere River compare to The Sparkle Pages?
It was under contract and came with a deadline so in some ways it was easier because my work had more permission, as opposed to The Sparkle Pages which was mostly written in my spare time. I felt more validated as a writer, and as a mother not so guilty about missing swimming carnivals and things. In other ways it was harder because as book two, there is a lot riding on it. I felt I had to deliver something that can help build my audience, keep my career on track and at times that felt scary. I had more self-doubt. I think it's probably best to just empty my mind and focus on what I enjoy about the work, then hope that comes through. I'm still learning how to do that.
What inspires you as a writer?
So many things. And sometimes, when I'm in the right sort of 'noticing' mood, everything — the natural world, my children, my friends, golden afternoons, an elderly person's turn of phrase, the way a dancer holds herself, a boring event, a traffic jam, someone's silly hair. If I'm not noticing things, then good writing, poetry and good cinema always inspire me. Bad writing can be useful too at times, including my own, because I know I can do better.
This is not very redeeming but crisis and conflict has always fascinated me. I'm not the sort of person who turns away from other people's tragedy. I like to know every detail, then talk, analyse and/or cry about it. It's left me with a lot of stories and close observations of humanity in crisis. That makes me sound like a creep so I'll temper it by saying I'm also genuinely inspired by making people laugh. At the end of the day, despite any strange fixations, I just want to make people feel better. 
You've worn many hats over the years, mother, wife, nurse, weather presenter, film writer, singer, cabaret performer etc. How has this influenced your novels?
For one thing, it's made me want to stick at writing! I've been a jack of all trades, master of none for far too long. But at the same time my varied background has given me a lot of material. I draw a lot from my years as an emergency nurse because I was at the coalface of life and death, where human reactions are at their most raw.
What are the best and worst parts of writing a novel?
The best part is that magical thing that happens when the house is quiet, the chores are done, there's a long stretch of time ahead of me and I can just get lost in the work. That's when parts of the puzzle click into place and ideas appear from nowhere. It feels like I have a secret place to go.  And later when I re-enter the real world, things I see and hear seem to speak to my story. It's exhilarating.
The worst thing is when the real world imposes too much and I can't get to that secret place.  
Any advice for aspiring writers?
Practice! Write as much as you can. Also read a lot, carry a notebook, get to know other writers and get out of your own way.
What's next for you?
I want to improve as a writer and hopefully publish more books. To that end, I'm sneaking writing into every available space in my life, which is eternally tricky with young children. My current novel-in-progress has its own soundtrack, which I'm writing alongside some of Tasmania's wonderful musical talent. That's ambitious I know but the song-writing is proving to be a terrific device for character development and aside from that, we're having so much fun. I'm so very lucky to have a job that brings me so much joy, so you'll find me working my heart out to keep that privilege.
---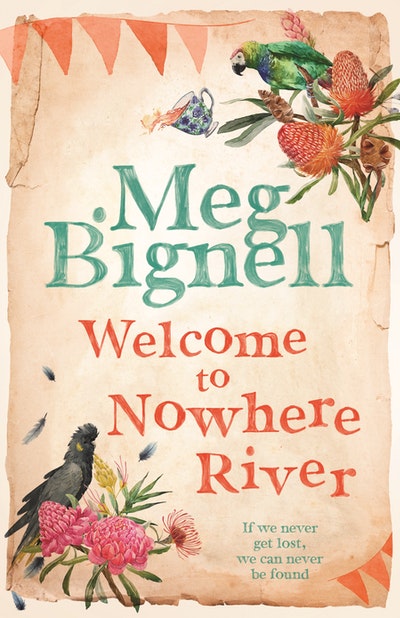 The highly original and heartfelt new novel from the author of The Sparkle Pages.
Buy now
Buy now
---