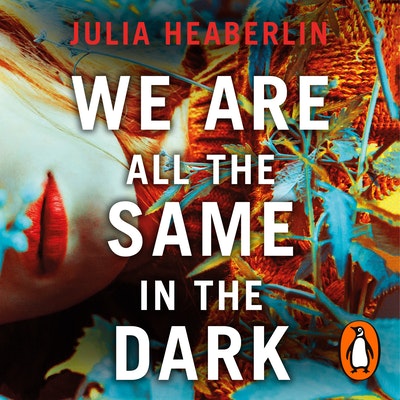 Published:

6 August 2020

ISBN:

9781405942089

Imprint:

Penguin Audio

Format:

Audio Download

RRP:

$27.99
We Are All the Same in the Dark
---
---
---
The Sunday Times bestselling author of Black-Eyed Susans returns with an atmospheric Texan thriller
Ten years ago Trumanell Branson disappeared.
Her brother, Wyatt, lives as a pariah, cleared of any involvement but tried and sentenced in the court of public opinion.
So when he finds a lost girl he believes she is a sign, someone to lead him to his sister and finally clear his name.
Instead she leads him to young police officer Odette Tucker. She knows they must tread carefully - the town, still waiting for its missing girl to come home, is a tinderbox and this new arrival might just set it alight.
Published:

6 August 2020

ISBN:

9781405942089

Imprint:

Penguin Audio

Format:

Audio Download

RRP:

$27.99
Praise for We Are All the Same in the Dark
I'm not sure I can put into words how much I loved this book. Gorgeous writing, interesting characters, a unique setting, and an unsettling, surprising mystery. At one point, I actually gasped out loud both from the beauty of the writing and the shock of the story. We Are All the Same in the Dark has it all

Amy Engel, bestselling author of The Familiar Dark
A story so deftly told that it pulls you in and swallows you whole

Taylor Stevens, New York Times bestselling author of Liars' Legacy
A gripping, richly-layered exploration of haunted souls in a haunted place. Julia Heaberlin's complex and memorable characters propel a story that keeps you guessing at every turn

Lou Berney, author of November Road
One of my favorite reads of the year. I wanted to sit and savor Heaberlin's beautiful prose but the twisty plot and unexpected revelations propelled me through the pages of this spine-chilling novel . . . Absolutely mesmerizing

Heather Gudenkauf, New York Times bestselling author of The Weight of Silence
Unsettling and atmospheric. Tense and Edgy. Julia Heaberlin holds you spellbound all the way to the emotional and devastating conclusion

Lesley Kara, internationally bestselling author of The Rumor
Praise for Julia Heaberlin

:
A thriller to remember why you love thrillers

Observer
Strong characterisation, haunting images, a wonderful sense of place

Guardian
A beautifully written and extraordinary book

Sophie Hannah
One of the best stand-alone mysteries I've read in a while; thrilling and complex, with richly imagined characters who will break your heart even as they confront the monsters, real and imagined, that hide in the dark

Kathleen Kent
If you only read one thriller this year, let it be this one. Psychologically absorbing, original and atmospheric. I could not turn the pages fast enough

Elin Hilderbrand, author of <i>28 Summers</i>
An intense, intelligent thrill-ride of a book - undoubtedly the one I will be recommending all year

Elizabeth Haynes
Exceptional . . . After a devastating twist halfway through, the intense plot builds to an emotional finale. Heaberlin sensitively addresses issues of survival and vulnerability in this heart-wrenching gothic tale

Publishers Weekly
[Heaberlin] brilliantly captures the atmosphere and rough beauty of a strange and divided state

CrimeReads
Rich, multilayered characters . . . I wanted to sit and savor her beautiful prose but the twisty plot and unexpected revelations propelled me through this spine-chilling novel . . . absolutely mesmerizing

Heather Gudenkauf, bestselling author of <i>The Weight of Silence</i>
Twisty and atmospheric

Prima
TENSE, DARKLY ATMOSPHERIC. TAKES YOUR BREATH AWAY WITH ITS SUDDEN TWISTS. GRACEFULLY WRITTEN, WITH CHARACTER THAT LEAP OFF THE PAGE AND INTO YOUR IMAGINATION

DAILY MAIL
Heaberlin knows how to build to a truly shocking twist, how to break a reader's heart and then begin mending it

Dallas Morning News
The author of Black-Eyed Susans returns with an elegantly written tale, set in a world where women are vulnerable and men are dangerous, the finger of suspicion pointing at them all

Daily Express
A disquieting, tense and suspenseful book that promises to keep you reading way into the night

Culture Fly
An emotionally charged story . . . there are so many layers to Heaberlin's story which keeps the mystery going right up until the end

Culturefly
Strong characterisation, haunting images, a wonderful sense of place

Guardian
Praise for Julia Heaberlin

-
A thriller to remember why you love thrillers

Observer
A beautifully written and extraordinary book

Sophie Hannah