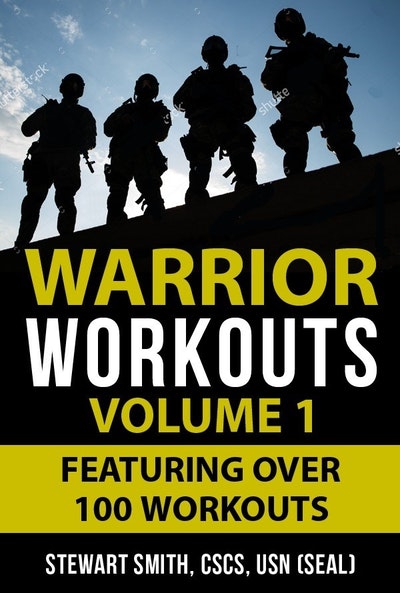 Published:

15 November 2017

ISBN:

9781578267101

Imprint:

Hatherleigh Press

Format:

Paperback

RRP:

$24.99
Warrior Workouts, Volume 1
---
---
The absolute best in result-driven fitness regimens, drawn from the same essential training and workout plans used for police officers, military, and firefighters to keep them fit and in optimum physical condition.
Get fit now with these awesome collections of workouts designed by a Navy SEAL for maximum fitness. Developed and tested by best-selling fitness author and expert Stewart Smith, these workouts will challenge you like no other exercise program available. Whether you are an everyday athlete or aspire to greatness, Warrior Workouts will leave no man—or woman—standing!
CLEAR, PROVEN RESULTS FROM LEGENDARY FITNESS EXPERT. Combining comprehensive exercise information with instructional photos and diagrams, Warrior Workouts takes all of former Navy SEAL Stew Smith's teaching experience and puts it in your hands.
ONLINE SUPPORT THROUGH GETFITNOW PLATFORM. Comprehensive online support via social media, community forums, and website featuring additional content such as exclusive exercise videos, nutritional tips, live updates from authors, and more.
REACH YOUR ABSOLUTE PHYSICAL PEAK. Designed to push the human body to the brink, Warrior Workouts challenges you to dig deep and find strength you never knew you had.
COMPLETE FITNESS PLAN FOR MAXIMUM RESULTS. Warrior Workouts contains a comprehensive workout schedule designed to drive you beyond the limits of your strength, speed and endurance to achieve never-before-seen results.
Published:

15 November 2017

ISBN:

9781578267101

Imprint:

Hatherleigh Press

Format:

Paperback

RRP:

$24.99