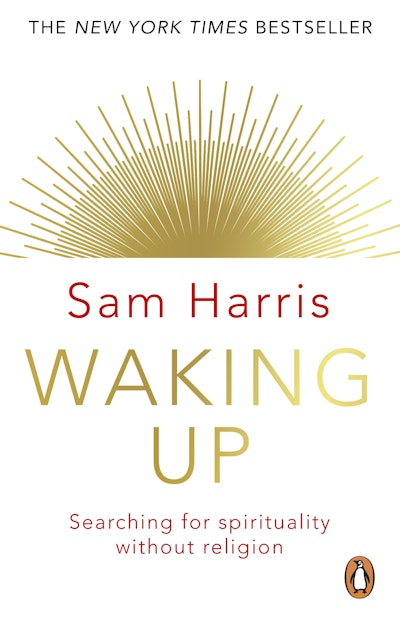 Published:

1 October 2015

ISBN:

9781784160029

Imprint:

Black Swan

Format:

Paperback

Pages:

256

RRP:

$24.99
Waking Up
Searching for Spirituality Without Religion: The New York Times Bestseller
---
---
---
Spirituality for atheists.
'An extraordinary book . . . It will shake up your most fundamental beliefs about everyday experience, and it just might change your life.' Paul Bloom
___
For the millions of people who want spirituality without religion, Sam Harris's new book is a guide to meditation as a rational spiritual practice informed by neuroscience and psychology.
Throughout the book, Harris argues that there are important truths to be found in the experience of contemplatives such as Jesus, Buddha and other saints and sages of history-and, therefore, that there is more to understanding reality than science and secular culture generally allow.
Waking Up is part seeker's memoir and part exploration of the scientific underpinnings of spirituality. No other book marries contemplative wisdom and modern science in this way, and no author other than Sam Harris-a scientist, philosopher, and famous sceptic-could write it.
___
'A demanding, illusion-shattering book.' Kirkus Reviews
'A pleasure to read.' Huffington Post
Published:

1 October 2015

ISBN:

9781784160029

Imprint:

Black Swan

Format:

Paperback

Pages:

256

RRP:

$24.99
Sam Harris ranks as my favourite sceptic, bar none. In Waking Up he gives us a clear-headed, no-holds-barred look at the spiritual supermarket, calling out what amounts to junk food and showing us where real nutrition can be found. Anyone who realizes the value of a spiritual life will find much to savour here - and those who see no value in it will find much to reflect on.

Daniel Goleman, Author of 'Emotional Intelligence' and 'Focus'
So entirely of this moment, so keenly in touch with the growing number ... who are willing to say that they do not find the succor they crave, or a truth that makes sense to them, in organized religion.

Frank Bruni, New York Times
Harris shows how our egos are illusions [and] how abandoning this illusion can wake us up to a richer life, more connected to everything around us.

Jerry Coyne, Professor of Biology at the University of Chicago
Waking Up is an extraordinary book ... It will shake up your most fundamental beliefs about everyday experience, and it just might change your life.

Paul Bloom, Professor of Psychology and Cognitive Science at Yale University
Sam Harris reminds us that awakening does not depend on religious belief. With his usual probing clarity, Sam points out the rational methodology for exploring the nature of consciousness.

Joseph Goldstein, author of 'Mindfulness: A Practical Guide to Awakening' and 'One Dharma'