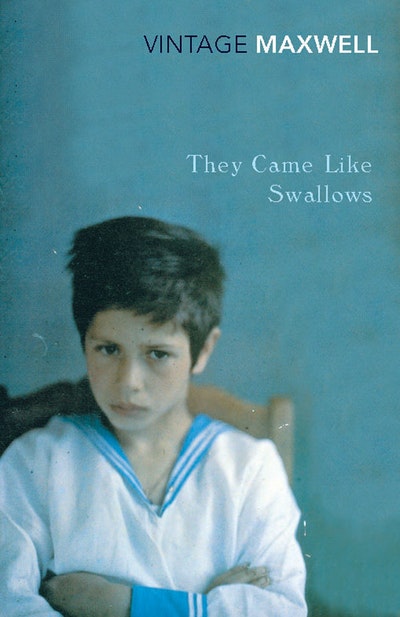 Published:

15 February 2011

ISBN:

9781446434772

Imprint:

Vintage Digital

Format:

EBook

Pages:

160
They Came Like Swallows
---
---
---
Discover William Maxwell's classic, heart-breaking portrait of an ordinary American family struck by the 1918 Spanish Flu pandemic
Discover William Maxwell's classic, heart-breaking portrait of an ordinary American family struck by the 1918 Spanish Flu pandemic
'A story of such engaging warmth that it would thaw the heart of any critic… Will melt many a reader to tears' TIME
Elizabeth Morison is an ordinary woman.
Yet, to eight-year-old Bunny, his mother is the centre of his universe. To Robert, her elder son, she is someone he must protect against the dangers of the outside world. And to her husband, James, she is the foundation on which his family rests and life without her is unimaginable.
As the dark winter of 1918 dawns and the shadow of Spanish flu starts to disturb day-to-day life, a moving portrait of Elizabeth takes shape, set against the lives and fate of the Morison family.

'As you read They Came Like Swallows, you catch yourself from time to time being astonished at how tightly you're gripping the pages… There isn't a word that has dated. It could have been written yesterday, or tomorrow' Nicholas Lezard, Guardian
Published:

15 February 2011

ISBN:

9781446434772

Imprint:

Vintage Digital

Format:

EBook

Pages:

160
Praise for They Came Like Swallows
Illness, regret, recovery, loss: it's our times in another key. We watch as ordinary lives take an extraordinary turn — the flu felling some and sparing others, and laying bare their emotional lives as it goes

Gish Jen
A lovely, heartbreaking book

New York Sun
Maxwell does something all great novelists do: he conjures depths of pain and regret in words of radiant simplicity

Anthony Quinn, Observer
An excellent introduction to his sympathetic, refined and humane art, and is a most moving and impressive artefact in itself

Independent on Sunday
As you read They Came Like Swallows, you catch yourself from time to time being astonished at how tightly you're gripping the pages… There isn't a word that has dated. It could have been written yesterday, or tomorrow

Nicholas Lezard, Guardian
As the voices of Austen, Turgenev and Tolstoy have survived, so will Maxwell's

The Times
A story of such engaging warmth that it would thaw the heart of any critic… Will melt many a reader to tears

TIME
Rare...exquisite...a cameo-like perfection

New York Herald Tribune
A lovely, heartbreaking book

New York Sun
This characteristically gentle story about a family tragedy lingers long in the memory as does all this master's work

Irish Times
An excellent introduction to his sympathetic, refined and humane art, and is a most moving and impressive artefact in itself

Independent on Sunday
As the voices of Austen, Turgenev and Tolstoy have survived, so will Maxwell's

The Times
Rare...exquisite...a cameo-like perfection

New York Herald Tribune
This characteristically gentle story about a family tragedy lingers long in the memory as does all this master's work

Irish Times