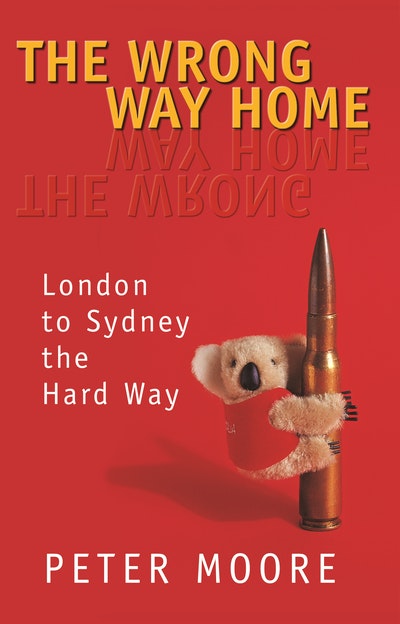 Published:

7 May 1999

ISBN:

9781863251334

Imprint:

Bantam Australia

Format:

Paperback

Pages:

320

RRP:

$22.99
The Wrong Way Home
---
---
---
'… a perceptive, subversive and hilarious book.' SYDNEY MORNING HERALD
Sporting a fabulous new jacket in line with the new look mirrored in his backlist titles, THE WRONG WAY HOME is the classic must-read from the author of the bestselling NO SHITTING IN THE TOILET and THE FULL MONTEZUMA.
THE WRONG WAY HOME is a hip, hilarious and highly entertaining travelogue that takes the author on the old hippie trail – from the UK to Australia – without flying.
Why would anyone decide to take on such a journey in the 90s, you might ask? The answer was perversity and a severe case of hippy envy: hippies had the best music, the best drugs, the best sex. But most of all they had the best trips.
With woefully inadequate funds and only a slim chance of making it through notorious hot spots en route, Peter followed the trail overland to the East. The crazy, beautiful and sometimes shocking places he visits and the wonderful cast of eccentric characters he meets along on the way make for a delightfully funny and informative armchair read that you won't want to put down.
Praise for THE WRONG WAY HOME:
'Moore writes in a racy, witty style that has no pretension or self-censorship – this book is a hilarious read and fits snugly into any pack.' TNT magazine
'An hilarious tale of misdirected endeavour.' SUN HERALD
'Moore's a sharp observer of the bizarre – Read, enjoy, escape. But don't even think about making the journey yourself.' MAXIM

Published:

7 May 1999

ISBN:

9781863251334

Imprint:

Bantam Australia

Format:

Paperback

Pages:

320

RRP:

$22.99