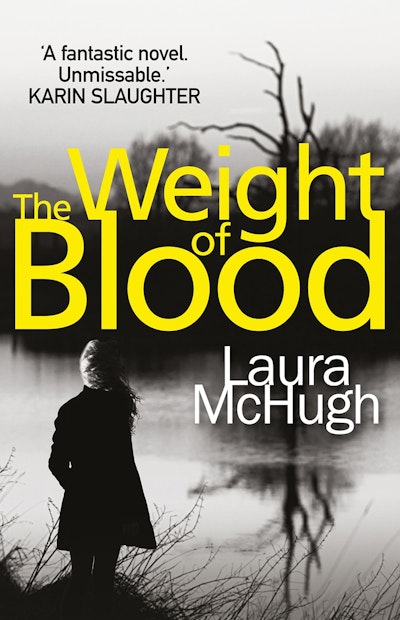 Published:

3 July 2014

ISBN:

9781448184347

Imprint:

Cornerstone Digital

Format:

EBook

Pages:

320
The Weight of Blood
---
---
---
A gripping debut psychological crime novel about family lies and dark secrets in an isolated community as a series of women go missing. Perfect for fans of Gillian Flynn's novels, as well as fans of the TV film series Top of the Lake and the film Winter's Bone.
'It is a long time since I have read a debut as impressive as Laura McHugh's The Weight of Blood. It is a chilling portrait of a small town in the Ozarks where violent men are protected and young women vanish.' Joan Smith, The Sunday TimesPeople still whisper about Lucy Dane's mother who vanished years ago from the town of Henbane, deep in the Ozark mountains.
When one of Lucy's friends is found murdered, Lucy feels haunted by the two lost women: by the mother she never knew, and the friend she couldn't protect.
But her search for answers, in a place where secrets are easily concealed, leads her to a chilling discovery.
And with this revelation, she must grapple with the meaning of family, the secrets we keep, and the lengths we will go to protect the ones we love.
Published:

3 July 2014

ISBN:

9781448184347

Imprint:

Cornerstone Digital

Format:

EBook

Pages:

320
Praise for The Weight of Blood
It is a long time since I have read a debut as impressive as Laura McHugh's The Weight of Blood. It is a chilling portrait of a small town in the Ozarks where violent men are protected and young women vanish.

Joan Smith, The Sunday Times
One of the best thrillers of the summer and one of the best books of the year… Beautifully written and cleverly plotted with memorable, deftly drawn character, The Weight of Blood is an unmissable debut.

Sunday Express
The Weight of Blood is an outstanding debut

Sunday Times
excellent debut

The Times
Very accomplished technically, and a scary psychological study of an introverted rural community

Independent
There's a haunting, hypnotic, quality to this book that gives a splendid tautness as the secrets of a suspicious and inward-looking community isolated in a magnificent but dangerous – even deadly – landscape are uncovered. An accomplished debut.

Guardian
an excellent story, told with well-fleshed, warmblooded characters that give colour and authenticity to the Ozark backdrop. It was a compelling read ... Marvellous. There is lip-licking anticipation for more from this first time author.

Mean Streets
The Weight of Blood is a tense, taut novel and a truly remarkable debut ... The Weight of Blood rewards its readers with a suspenseful thrill ride that satisfies in all the right ways.

Book Page
This is an outstanding first novel, replete with suspense, crisp dialogue, and vivid Ozarks color and atmosphere.

Publishers Weekly
The prose is strong, with evocative paint strokes in all the right places. McHugh is an artful, efficient writer who tells her story in vicious blows ... McHugh has crafted a sharp, haunting tale of blood in the Ozarks, as substantial as it is pleasurable to read.

Los Angeles Times
...it's superb. Sentence after sentence reads like a gem. The dialogue is masterful. The characters are believable. The plotting is gripping ... The Weight of Blood constitutes first-rate literature

Kansas City Star
an incredible and multi-layered story woven to perfection by the author. Overall the book feels very authentic… The writing here is superb, very descriptive and of a very high quality I'd say it's one of the best written books that I've read so far this year. I will definitely be keeping an eye out for more from this author in the future… told in an intelligent and gripping way. Not a book to miss this one and very highly recommended

5 Star Review, Book Addict Shaun
It may be McHugh's debut psychological crime novel, but in my book, The Weight of Blood, puts this talented writer up there with the best of them. Inspired by a true story that took place in the town in the Ozark Mountains where McHugh spent part of her childhood, this gripping thriller bravely confronts the scandalous treatment of young women in modern-day America… A compulsive debut filled with suspense, this book leaves me wanting more from McHugh

Peterborough Evening Telegraph
A chilling psychological thriller with two distinct strands... This is tense, atmospheric stuff well told, an impressive debut

Love Reading
One of my favourite reads of last year, this is a well-written cleverly plotted and chilling story

Daily Express