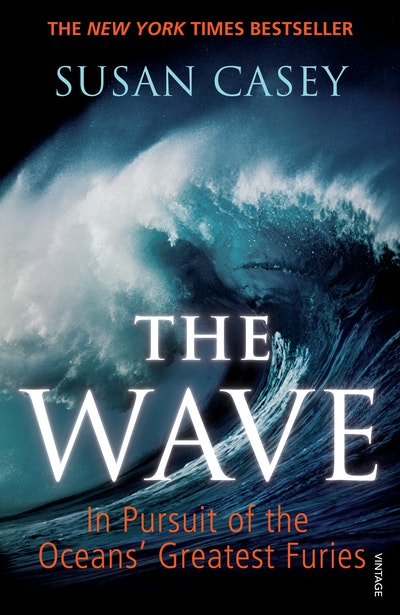 Published:

1 December 2010

ISBN:

9781407087078

Imprint:

Vintage Digital

Format:

EBook

Pages:

368
The Wave
In Pursuit of the Oceans' Greatest Furies
---
---
---
Colossal rogue waves are nature's most deadly new phenomena - meet the obsessed super surfers and sceintists who dare to cross their path.
Our oceans are once more haunted by monsters. Dramatically larger in size, power and frequency, today's rogue waves pumell everything in their path. These 100-foot demons flatten oil rigs and sink massive ships. More disturbingly still, they seem to disobey nature herself, swelling when logic shows they should be running out of steam.
Obsessed by these monsters, extreme surfers stare down death to ride them and scienists sail into their path in the hopes of unlocking what makes them tick.
Bestselling author of The Devil's Teeth, Susan Casey, takes us on a white knuckle journey among these wave junkies. With surf guru Laird Hamilton as mentor we go from Hawaiian beaches to ocean liners in peril. This is a nail-biting game of cat and mouse with 100-foot wave.
Published:

1 December 2010

ISBN:

9781407087078

Imprint:

Vintage Digital

Format:

EBook

Pages:

368