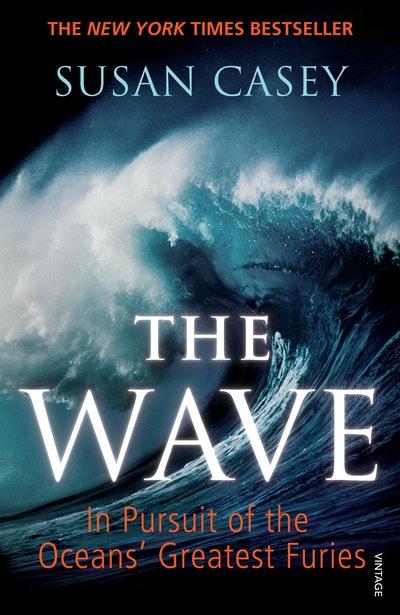 Published:

1 September 2011

ISBN:

9780099531760

Imprint:

Vintage

Format:

Paperback

Pages:

368

RRP:

$24.99
The Wave
In Pursuit of the Oceans' Greatest Furies
---
---
---
Colossal rogue waves are nature's most deadly new phenomena - meet the obsessed super surfers and sceintists who dare to cross their path.
The have long been mariners' tales of 100-foot rogue waves - gargantuan monsters that sink super-tankers in the blink of an eye.
But waves that high violate the laws of physics, so science has dismissed them as myth. Until now.
In February 2000 the research ship, RRS Discovery, was trapped by a vortex of mammoth waves in the North Atlantic. Amazingly the ship survived and its state-of-the-art equipment registered waves nearing 100-feet. Something scary is brewing in the planet's waters. And with 72% of earth covered by sea, this is serious business.

Cut to Maui, Hawaii, a surf mecca where a 100-foot wave is seen as the ultimate challenge. Casey follows extreme surfing legend, Laird Hamilton, and his unique tribe as they hunt down this grail.
The action zips from Lloyds of London to rusty oil rigs, tropical Tahitian surf shacks to supercomputer data labs, as Casey juxtaposes the exploits of big-wave surfers against scientists' urgent efforts to predict devastating rogue waves.
Like Jon Krakauer's Into Thin Air, The Wave is an extraordinary story about man confronting nature at its most ferocious.
Published:

1 September 2011

ISBN:

9780099531760

Imprint:

Vintage

Format:

Paperback

Pages:

368

RRP:

$24.99