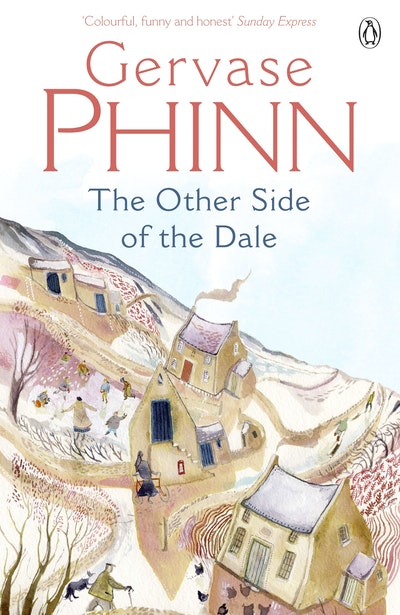 Published:

24 September 2009

ISBN:

9780140275421

Imprint:

Michael Joseph

Format:

Paperback

Pages:

288

RRP:

$19.99
The Other Side of the Dale
---
---
---
Surprise success when published in hardback, selling over 9000 copies to date.
Gervase Phinn reveals his early experiences as a school inspector in The Other Side of the Dale.
As the newly appointed County Inspector of Schools in North Yorkshire, Gervase Phinn reveals in this warm and wonderfully humorous account, the experiences of his first year in the job - and what an education it was!
He quickly learns that he must slow his pace and appreciate the beautiful countryside - 'Are tha'comin' in then, mester, or are tha' stoppin' out theer all day admirin' t'view?' He encounters some larger-than-life characters, from farmers and lords of the manor to teaching nuns and eccentric caretakers. And, best of all, he discovers the delightful and enchanting qualities of the Dales children, including the small boy, who, when told he's not very talkative, answers: 'If I've got owt to say I says it, and if I've got owt to ask I asks it.'
With his keen ear for the absurd and sharp eye for the ludicrous, Gervase Phinn's stories in The Other Side of the Dale will not fail to make you weep with laughter.
'Gervase Phinn's memoirs have made him a hero in school staff-rooms' Daily Telegraph
Gervase Phinn is an author and educator from Rotherham who, after teaching for fourteen years in a variety of schools, moved to North Yorkshire to be a school inspector. He has written autobiographies, novels, plays, collections of poetry and stories, as well as a number of books about education. He holds five fellowships, honorary doctorates from Hull, Leicester and Sheffield Hallam universities, and is a patron of a number of children's charities and organizations. He is married with four adult children. His books include The Other Side of the Dale, Over Hill and Dale, Head Over Heels in the Dales, The Heart of the Dales, Up and Down in the Dales and Trouble at the Little Village School.

Published:

24 September 2009

ISBN:

9780140275421

Imprint:

Michael Joseph

Format:

Paperback

Pages:

288

RRP:

$19.99