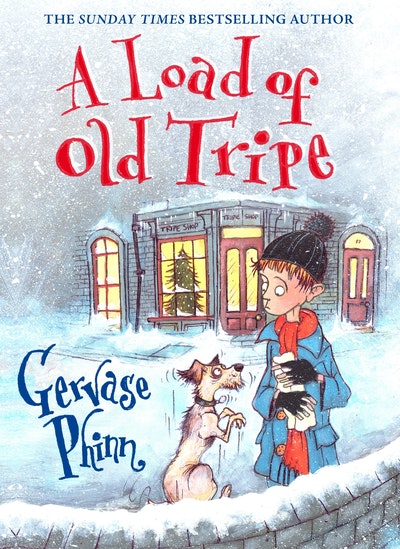 Published:

5 November 2009

ISBN:

9780141930961

Imprint:

Penguin eBooks

Format:

EBook

Pages:

144
A Load of Old Tripe
---
---
Gervase Phinn's humorous tale about the schooldays of an 11-year old boy is inspiring, captivating and utterly charming - you won't be able to put it down . . .
For eleven-year old James Joseph Johnson (or Jimmy for short) life is not always straightforward. In fact, things can be quite complicated, and don't always turn out as he'd planned . . .
Born in 1946, Jimmy lives with his Mum and Dad in a shiny red brick terraced house in South Yorkshire near the steel works. Sometimes the air is thick and metallic tasting, with bits of soot floating around like little black snowflakes. Despite all this, Jimmy wouldn't want to live anywhere else.
His very best friend, Ignatius Plunkett, is a scrawny boy with a sharp beak of a nose, ears like jug handles and a mop of jet black hair. Micky is his rather 'posh' friend from the big houses down the road. The boys get into a few scrapes in the year leading up to the eleven-plus exams, but will they come out on top in the end?
Will Jimmy survive a week looking after Butch, the temperamental, barrel-bodied bull terrier? Will the truth about the trip to buy Dad's tripe ever come out? What really happens to Jimmy's Mum's coffee and walnut cake, and will the mystery of the missing locket ever get solved?
Published:

5 November 2009

ISBN:

9780141930961

Imprint:

Penguin eBooks

Format:

EBook

Pages:

144