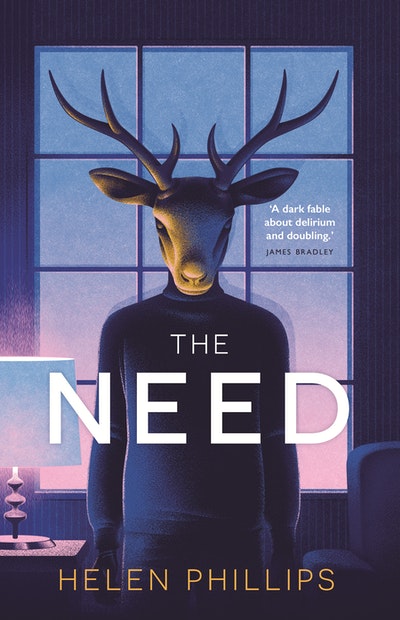 Published:

16 July 2019

ISBN:

9780143795957

Imprint:

Viking

Format:

Trade Paperback

Pages:

272

RRP:

$29.99
The Need
---
---
---
Speculative fiction of the highest calibre: one woman fights to retain her sense of self amidst the chaos of work, motherhood and alternative universes.
Molly is exhausted, anxious, losing her grip on reality. Her husband is away and she is running between her children and her job, where things are unravelling. She's a paleobotanist, working at a fossil quarry, and has recently unearthed artefacts that defy understanding; the coke bottle with the lettering that leans the wrong way, an alternative version of the Bible. Where do these things come from?
At home, as dusk falls, she gets jumpy. Are those footsteps out in the hall? What was that noise? She holds her two small children close to her, and tries to pull herself together. But her worlds of work and home are about to collide. She discovers that the stranger in her sitting room knows everything about her life and, as their identity becomes chillingly clear, this intruder makes a demand of Molly that upends everything, forcing her to reckon with her most unspeakable fears.
The Need is a gripping, unsettling and stunningly original story that probes deep truths about motherhood, and explores grief, loss and how we treat others. It's a compulsive, reality-warping novel that makes us rethink our world, and question how far we would go to protect the ones we love.
Published:

16 July 2019

ISBN:

9780143795957

Imprint:

Viking

Format:

Trade Paperback

Pages:

272

RRP:

$29.99
The Need, the eerily gorgeous new novel by Helen Phillips, fills the void, offering up the perfect, insightful look into the way motherhood warps the world around you… Phillips brilliantly captures the dissonant dualities of being a mother: the ways strength is matched with fragility, tenderness with ferocity, nurturing with palpable, almost riotous need.

Nylon
A novel Shirley Jackson might write if she'd dropped acid with Rivka Galchen.

Hillary Kelly, Vulture