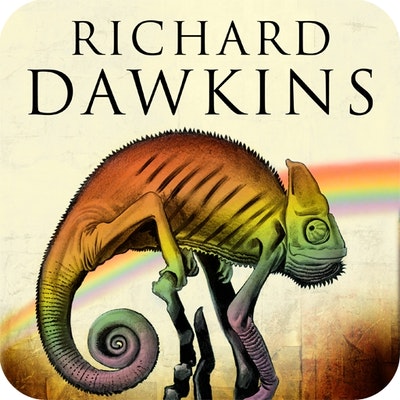 Published:

15 September 2011

ISBN:

9781446497173

Imprint:

Transworld Digital

Format:

App

Pages:

256

RRP:

$14.99
The Magic of Reality
How we know what's really true
Richard Dawkins & illustrated by Dave McKean
---
---
---
A stunning collaboration between a world-famous scientist and outstanding illustrator
What are things made of? What is the sun? Why is there night and day, winter and summer? Why do bad things happen? Are we alone? Throughout history people all over the world have invented stories to answer profound questions such as these. Have you heard the tale of how the sun hatched out of an emu's egg? Or what about the great catfish that carries the world on its back? Has anyone ever told you that earthquakes are caused by a sneezing giant? These fantastical myths are fun – but what is the real answer to such questions? The Magic of Reality, with its explanations of space, time, evolution and more, will inspire and amaze readers of all ages - young adults, adults, children, octogenarians. Teaming up with the renowned illustrator Dave McKean, Richard Dawkins answers all these questions and many more. In stunning words and pictures this book presents the real story of the world around us, taking us on an enthralling journey through scientific reality, and showing that it has an awe-inspiring beauty and thrilling magic which far exceed those of the ancient myths. We encounter rainbows, our genetic ancestors, tsunamis, shooting stars, plants, animals, and an intriguing cast of characters in this extraordinary scientific voyage of discovery. Richard Dawkins and Dave McKean have created a dazzling celebration of our planet that will entertain and inform for years to come.
Now available in the iTunes store!
Published:

15 September 2011

ISBN:

9781446497173

Imprint:

Transworld Digital

Format:

App

Pages:

256

RRP:

$14.99
Praise for The Magic of Reality
It's the clearest and most beautifully written introduction to science I've ever read. Again and again I found myself saying "Oh! So that's how genes work!" (or stars, or tectonic plates, or all the other things he explains). Explanations I thought I knew were clarified; things I never understood were made clear for the first time.

Philip Pullman
I wanted to write this book but I wasn't clever enough. Now I've read it, I am.

Ricky Gervais
The Magic of Reality provides a beautiful, accessible and wide ranging volume that addresses the questions that all of us have about the universe...written with the masterful and eloquently literate style of perhaps the best popular expositor of science, Richard Dawkins, and delightfully illustrated by Dave McKean. What more could anyone ask for?

Lawrence Krauss, author of Quantum Man, and A Universe from Nothing.
From the first sentence it reads with the force and fluency of a classic ... a luminous, authoritative prose that transcends age differences.

The Times
A charming and free-ranging history of science.

Sunday Times
Stunning in appearance ... the book is a triumph.

New Scientist
Prodigiously illustrated and beautifully designed ... I cannot think of a better, or simpler, introduction to science.

Guardian
This book may be exactly what's needed to increase science literacy for readers of all ages.

Publishers Weekly
The text is persuasive whatever one's age ... the chapter on rainbows has the clearest explanation of how they appear that I've ever seen.

The Financial Times
Dawkins uses a simple, brilliant technique highly appealing to young and old.

The Washington Post