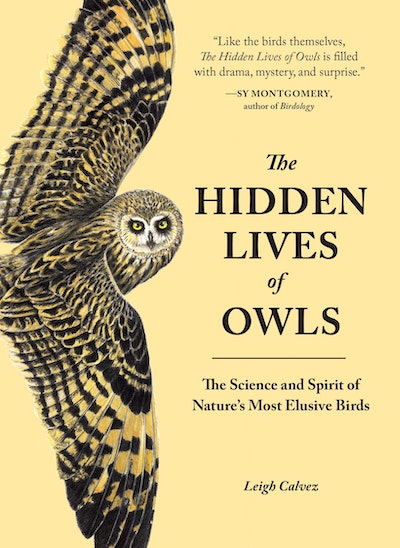 Published:

18 August 2016

ISBN:

9781632170255

Imprint:

Sasquatch

Format:

Trade Paperback

Pages:

224

RRP:

$32.99
The Hidden Lives Of Owls
The Science and Spirit of Nature's Most Elusive Birds
---
---
A naturalist probes the forest, mainly at night, to comprehend the secret lives of owls. From pygmy owls to opportunistic barred and majestic great horned owls, eleven prevalent species are observed in this book that will appeal to readers of Crow Nation and H is for Hawk.
Join a naturalist on adventures into the world of owls, owl-watching, avian science, and the deep forest—often in the dead of night. Whether you're tracking snowy or great horned owls, these birds are a bit mysterious, and that's part of what makes them so fascinating. Owls are iconic, and there are lots of them in the Western states, even though we hardly ever see them.
Leigh Calvez pursues eleven different owl species—includng the Barred, Flammulated, Northern Saw-Whet, Northern Pygmy, Northern Spotted, Burrowing, Snowy, and Great Gray. Calvez makes the science entertaining and accessible through the stories of the people who are obsessed with these birds and her own avian adventures in the field. The thuggish behavior of barred owls puts the spotted owl at risk, so the federal wildlife agency is actually shooting them in Washington and Oregon. The highly unusual appearance of arctic snowy owls in the Lower 48 directly reflects the state of the vole population in the Arctic. Along the way, the author entertainingly explores the questions about the human-animal connection, owl obsession, habitat, owl calls, social behavior, and mythology. Hoot!
Published:

18 August 2016

ISBN:

9781632170255

Imprint:

Sasquatch

Format:

Trade Paperback

Pages:

224

RRP:

$32.99