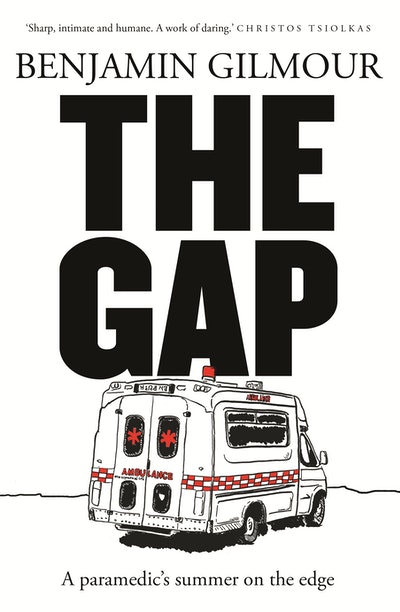 Published:

6 August 2019

ISBN:

9781760890209

Imprint:

Viking

Format:

Trade Paperback

Pages:

304

RRP:

$34.99
The Gap
A paramedic's summer on the edge
---
---
---
Benjamin Gilmour has been a paramedic for the past twenty years. He has seen his fair share of drama. But the summer of 2008 remains etched in his memory for the very worst reasons.
In this riveting memoir, Gilmour recounts the call-outs that summer: some dangerous, some gruesome, some downright ridiculous. And we meet fellow paramedic John who, they say, can get a laugh out of everyone except the dead. As the city heats up that summer, however, even John begins to lose his sense of humour. People are unravelling – and Benjamin and John are no exception.
The Gap is a vivid portrait of the lead-up to Christmas; an unflinching, no-holds-barred look at what happens after the triple-zero call is made – the drugs, nightclubs, brothels, drunk rich kids, billionaires, domestic disputes, the elderly, emergency births, even a kidnapping. Patients share their innermost feelings, and we witness their loneliness, their despair and their hopes.
Beautifully written and sharply observed, The Gap exposes the fragility of our lives and the lengths the paramedics will go to to try to save us.
Published:

6 August 2019

ISBN:

9781760890209

Imprint:

Viking

Format:

Trade Paperback

Pages:

304

RRP:

$34.99
Article
Article