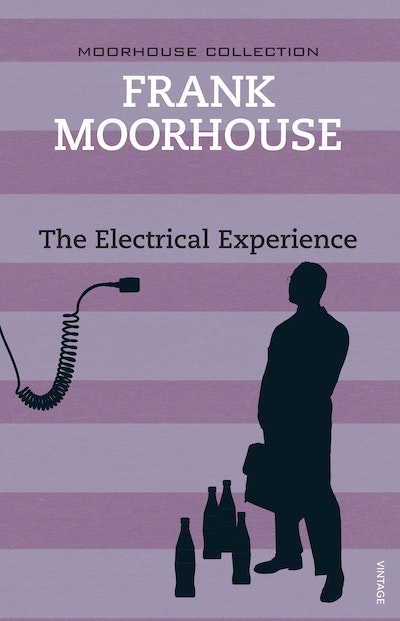 Published:

26 October 2011

ISBN:

9781742746579

Imprint:

Random House Australia

Format:

EBook

Pages:

256
The Electrical Experience
---
---
---
T. George McDowell believes in getting the job done.
T. George McDowell believes in getting the job done.
'I do not care for words in top hats. I believe in shirt-sleeve words. I believe in getting the job done. We're like that on the coast.'
T. George McDowell, a manufacturer of soft drinks on the south coast of New South Wales, prides himself on extolling the virtues of progress. He is a Rotarian and exponent of wireless, refrigeration and electricity. He is a Realist and a Rationalist - a 'fair man but hard as nails' according to his staff - but trouble in the shape of his youngest daughter, Terri, tests his values and beliefs, and he finds that his own sexual longings begin to intrude in his dreams.
First published in 1974, The Electrical Experience is an at times humorous examination of the Australian soul, and won the National Book Council Award for Fiction.
Published:

26 October 2011

ISBN:

9781742746579

Imprint:

Random House Australia

Format:

EBook

Pages:

256
Praise for The Electrical Experience
'His effect is unexpected, exhilarating, disorienting, sometimes hilarious... He makes you laugh, and think.' - Angela Carter, New York Times
'Moorhouse stands alone...' - Le Monde, Paris
' ... the loosely related episodes are drawn together into a narrative of novelistic dimensions. In all his writings, there is a care for the exact weight of a word, speech and scene which make him one of the most potent forces have been applied to the Australian short story …' Harry Heseltine, The Literature of Australia.
'The ironic detachment with which a past ethos is established, partly by the fragments of 1930s folklore and history, is balanced by Moorhouse's sympathy towards and understanding of the central character.' Oxford Companion to Australian Literature.