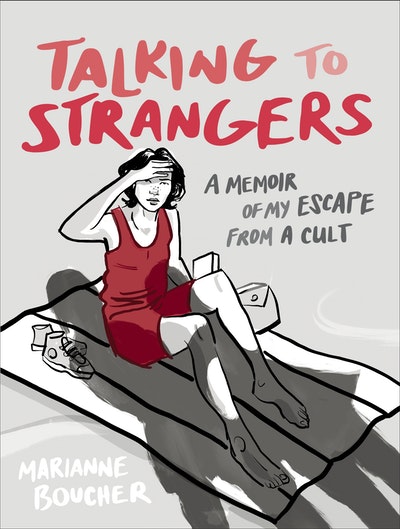 Published:

7 April 2020

ISBN:

9780385677332

Imprint:

Doubleday CAN titles

Format:

Hardback

Pages:

176

RRP:

$47.99
Talking to Strangers
A Memoir of My Escape from a Cult
---
---
For fans of Wild Wild Country, Scientology and the Aftermath and Uncover: Escaping NXIVM, a stunning graphic memoir about a teenage girl who was lured into a cult and later fought to escape and reclaim her identity.
Welcome to a place where you are valued. Where everyone is kind. Where you can be your truest self.
In 1980, Marianne Boucher felt like a misfit. To the world, she was a high school student with a bright future as a powerhouse figure skater. But she always felt like she was performing--both on the ice and off.
And then she found her people. Kind, open-minded and totally different. They didn't care about society's norms and expectations--they valued authenticity and compassion above all else. And they liked her. Not Marianne the performance, but Marianne the person, stripped of her veneer.
Soon, she'd abandoned school, her skating and, most dramatically, her family to live with her new friends and help them fulfill their mission of "changing the world." She was sure the sacrifices they asked of her would be worth it. They were helping people, and they cared about her . . . didn't they?
Talking to Strangers is the true story of Marianne Boucher's experiences in a cult that brainwashed her and took over her life. Told in stunning graphic memoir form, with vivid text and art alike, Marianne shares how she fell in with the Unification Church--or the "Moonies"--and how she eventually, painfully, pulled herself out.
Published:

7 April 2020

ISBN:

9780385677332

Imprint:

Doubleday CAN titles

Format:

Hardback

Pages:

176

RRP:

$47.99