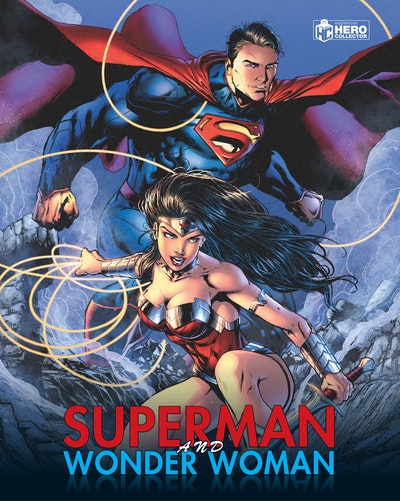 Published:

13 August 2019

ISBN:

9781858755755

Imprint:

Eaglemoss

Format:

Paperback

Pages:

60

RRP:

$85.00
Superman And Wonder Woman Plus Collectibles
---
---
Illustated guidbook featuring the stories of Superman and Wonder Woman, from their origins to their toughest conflicts, packaged with five inch tall vinyl figurines!
Featuring classic tales, timelines, and iconic comic book covers, plus an account of their friendship, romance, and collaboration in the ongoing war against global super villains.
The guide comes complete with two five inch 1:14 scale figurines of Superman and Wonder Woman, sculpted in an iconic pose. The figurines are made of vibrantly coloured vinyl and are produced in association with DC.
In just over 75 years, Superman and Wonder Woman have risen to become two of the most recognizable faces in fantasy. He was rocketed to Earth from the dying world of Krypton and given superpowers by our yellow sun. She was gifted qualities by the Greek Gods, stronger than Hercules, wiser than Athena…
Wonder Woman and Superman always seemed to have a special understanding. They are both, by far, the most physically powerful heroes on Earth. And they are both outsiders. This understanding has resulted in a close friendship between the two, and has sometimes evolved into something more.
Celebrating not only the rich creative history of these two icons, but the work of the writers and artists that have breathed life into them, this guide features work from such immortal talents as Jerry Siegel and Joe Shuster, John Byrne and Jim Lee.
Published:

13 August 2019

ISBN:

9781858755755

Imprint:

Eaglemoss

Format:

Paperback

Pages:

60

RRP:

$85.00