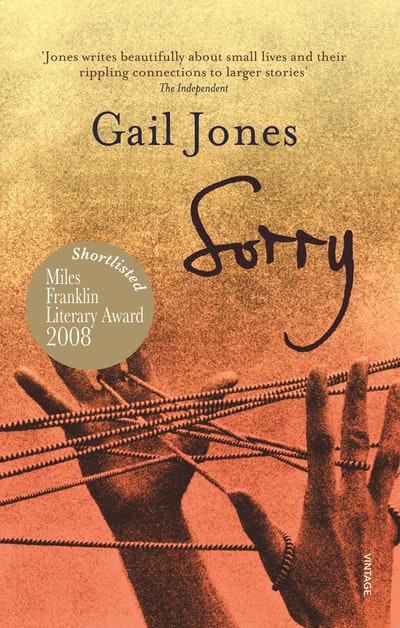 Published:

2 June 2008

ISBN:

9781741666632

Imprint:

Vintage Australia

Format:

Paperback

Pages:

224

RRP:

$19.99
Sorry
---
---
---
This is a story that can only be told in a whisper ...
This is a story that can only be told in a whisper ...
In the remote outback of Western Australia during the Second World War, English anthropologist Nicholas Keene and his wife, Stella, raise a lonely child, Perdita. Her upbringing is far from ordinary: in a shack in the wilderness, with a distant father burying himself in books and an unstable mother whose knowledge of Shakespeare forms the backbone of the girl's limited education.
Emotionally adrift, Perdita becomes friends with a deaf and mute boy, Billy, and an Aboriginal girl, Mary. Perdita and Mary come to call one another sister and to share a very special bond. They are content with life in this remote corner of the globe, until a terrible event lays waste to their lives.
Through this exquisite story of Perdita's troubled childhood, Gail Jones explores the values of friendship, loyalty and sacrifice with a brilliance that has already earned her numerous accolades for her previous novels, Dreams of Speaking and Sixty Lights.
Published:

2 June 2008

ISBN:

9781741666632

Imprint:

Vintage Australia

Format:

Paperback

Pages:

224

RRP:

$19.99
Gail Jones' sixth novel is an elegantly written lament for lost opportunities, both for its characters and a wider, national failure.

The Age
One of the most interesting and talented novelists at work in Australia today.

The Sydney Morning Herald
Set in outback Western Australia during the second World War, Gail Jones' Sorry explores the strange, intense, deadly conformation of a 'ruined family'. Perdita, whose name indicates that this is the story of a lost child, is forced to deal with loneliness, the obsessions of others and the false consolations of withdrawal from the world. Yet some around her are 'given to the marvel of things'. There is some prospect of reconciliation between individuals and races in this unusual, disturbing, highly-wrought fiction.

Judges, Prime Minister's Literary Awards