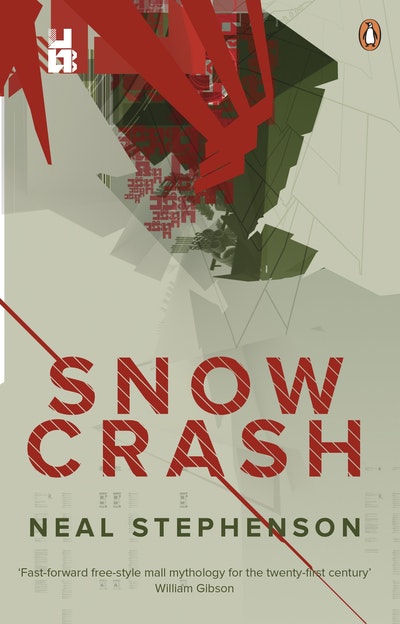 Published:

12 September 2011

ISBN:

9780241953181

Imprint:

Penguin General UK

Format:

Paperback

Pages:

448

RRP:

$22.95
Snow Crash
---
---
---
A new look for cult author Stephenson's unstoppable sci-fi classic
After the Internet, what came next?
Enter the Metaverse - cyberspace home to avatars and software daemons, where anything and just about everything goes. Newly available on the Street - the Metaverse's main drag - is Snow Crash, a cyberdrug. Trouble is Snow Crash is also a computer virus - and something more. Because once taken it infects the person behind the avatar. Snow Crash bleeds into reality.
Which is really bad news for Hiro - freelance hacker and the Metaverse's best swordfighter (he wrote the code) - and Y. T. - skateboard kourier, street imp and mouthy teenage girl - because reality was shitty enough before someone started messing with it . . .
Exploring linguistics, religion, computer science, politics, philosophy, cryptography and the future of pizza delivery, Snow Crash is a riveting, brake-neck adventure into the fast-approaching future.
Published:

12 September 2011

ISBN:

9780241953181

Imprint:

Penguin General UK

Format:

Paperback

Pages:

448

RRP:

$22.95
Stephenson excels in marrying geekspeak with riotous action

Guardian
A cross between Neuromancer and Thomas Pynchon's Vineland. This is no mere hyperbole

San Francisco Bay Guardian
Brilliantly realized. Stephenson [is] an engaging guide to an onrushing tomorrow

The New York Times
A fantastic, slam-bang-overdrive, supersurrealistic, comic-spooky whirl through a tomorrow that is already happening. Stephenson is intelligent, perceptive, hip

Timothy Leary
Like a Pynchon novel with the brakes removed

Washington Post