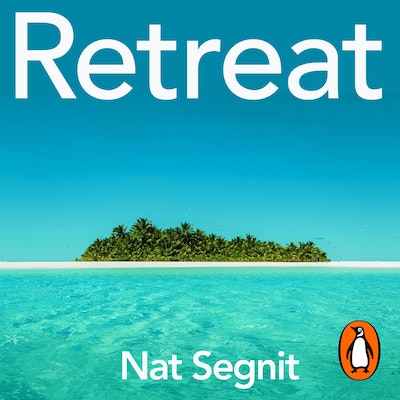 Published:

3 June 2021

ISBN:

9781473593022

Imprint:

Vintage Digital

Format:

Audio Download

RRP:

$24.99
Retreat
The Risks and Rewards of Stepping Back from the World
---
---
---
Retreat is a stunning journey through the many ways humans go on retreat - religious, spiritual and secular - both in today's world and in our past
Stepping back from the world has always been part of human life. We're social animals but sometimes we want to be alone.
That impulse is as old as civilisation but has never been more urgent. Today, mindfulness and meditation are everywhere and wellness tourism is booming. Whether it's a yoga break, an app or something more like boot camp, retreat is a feature of our lives now.
Retreat journeys into this human obsession, mining neuroscience, psychology and history to reveal why we seek solitude, what we get out of it, what is going on in our brains and in our bodies when we achieve it. What has it meant to thinkers, and what does it mean in our age as an activity that is increasingly commodified?
Is isolation about engaging more fully with reality, or evading it? And what does retreat mean when humanity has recently been in enforced isolation? Nat Segnit has felt the pull of solitude and the fear of it, as well as the warmth of homecoming and company. To answer these questions has been on retreats around the world and met yogic scholars, cognitive and social scientists, religious leaders, philosophers and artists.
Retreat is clear-eyed and endlessly enlightening. It is about seeking happiness, fulfilment, a change of perspective, and our flight from stress and anxiety. And, ultimately, the discovery that retreat is a mental state that can be achieved anywhere, in a monastery or shopping mall, a cave or a crowd.
Published:

3 June 2021

ISBN:

9781473593022

Imprint:

Vintage Digital

Format:

Audio Download

RRP:

$24.99
We typically live tangled in our busy routines. Segnit takes us on a delightful expedition into the ancient personal quest to decamp, relinquish, discover

David Eagleman, neuroscientist at Stanford University, author of Livewired
A rich and almost eerily timely book, Nat Segnit's exploration of the history and meaning of retreat maps copious research onto a vivid personal quest that reads at times like Eat Pray Love as written by David Foster Wallace

William Fiennes, author of The Snow Geese
To read this marvellous book is to be absorbed in Segnit's personal search for retreat, illuminated by science, erudition and art, and reminded of the grand retreat of a book that speaks to one of the fundamentals of life

Zia Haider Rahman, author of In the Light of What We Know
This lovely book is a retreat in itself - into history, psychology, religion, individuals and the almost universal human desire to escape everyone, even one's self, every now and again. It persuades us, with an excellent mix of charm and erudition, that going in can be the real adventure

Louisa Young, author of You Left Early: a True Story of Love and Alcohol
With a charming blend of sincerity and intellectual curiosity, Segnit leads us sure-footedly into the wilderness ... moving, even inspiring

Literary Review
An open-minded, elegantly written and comprehensive attempt to gather together the many threads of the global retreat movement

Peter Stanford, Daily Telegraph