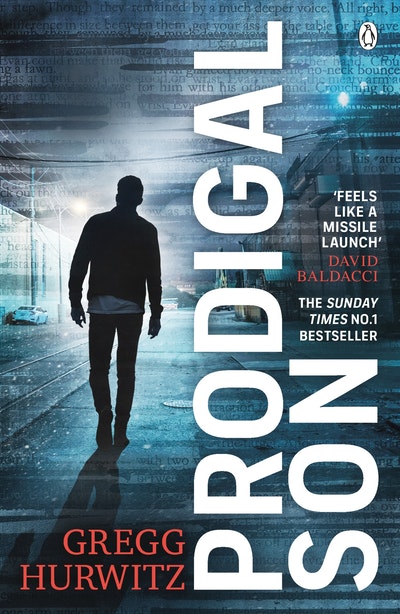 Published:

31 August 2021

ISBN:

9781405942676

Imprint:

Michael Joseph

Format:

Paperback

Pages:

464

RRP:

$22.99
Prodigal Son
The explosive and thrilling Sunday Times bestseller
---
---
---
The World Needs a New Hero . . . a tense and exciting new thriller from Gregg Hurwitz featuring Evan Smoak - aka Orphan X
As Orphan-X, Evan Smoak was trained to be a secret government assassin - until he quit.
As the Nowhere Man he's the guy to call if no one else can help. He'll save you.
But when a woman gets in touch claiming to be his mother, he can't know if his true family needs help or this is a trap.
Has Evan's past reached out to claim him?
Or is someone out to ensure he has no future?
Published:

31 August 2021

ISBN:

9781405942676

Imprint:

Michael Joseph

Format:

Paperback

Pages:

464

RRP:

$22.99
Other books in the series
There is a 'this time it's personal' feel to this latest in the violent, classy series and the action never flags

Sun
Video
Prodigal Son | Book Trailer
The astounding sixth novel from Gregg Hurwitz featuring Evan Smoak - Orphan X aka The Nowhere Man As a boy, Evan Smoak was pulled out of a foster home and trained off-the-books as a government assassin, codenamed Orphan X. Forced into retirement, Evan Smoak gets an urgent request from someone he never expected - his mother. She needs his help protecting Andrew Duran, a man in the wrong place at the wrong time, with no safe place to hide. Running from a brutal assassination team, Duran's only hope lies with Evan. But when a hidden cabal catches on to what Evan is doing, everything he's fought for is on the line - including his own life.