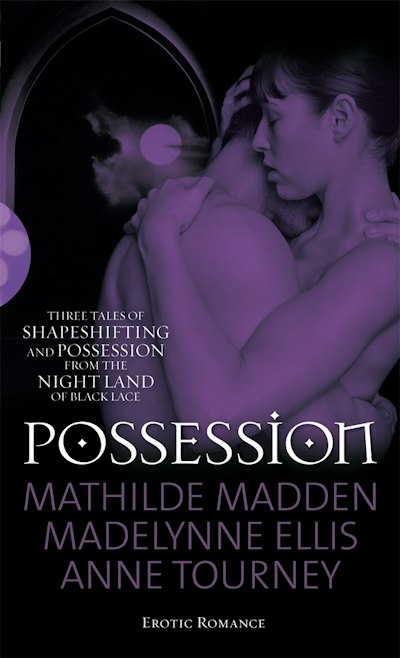 Published:

1 September 2010

ISBN:

9780753523988

Imprint:

Virgin Digital

Format:

EBook

Pages:

272
Possession
Three paranormal tales of shape-shifting and possession from Black Lace
---
---
---
Black Lace: the leading erotic imprint for women
Three otherworldly short novels of shape-shifters and possession

Falling Dancer: Kelda has two jobs: full-time bartender, part-time exorcist. She meets vengeful spirits and misguided demons wherever she goes. She wishes the spirit world would leave her alone so she could have a relationship that lasted longer than twenty-four hours, but when she's contacted by a sexy musician who wants her to solve the mystery of his girlfriend's disappearance, she can't help getting involved ....
The Silver Chains: Alfie Friday is a werewolf. For 7 years he has controlled his curse carefully by locking himself in a cage every full moon. But now he's changing when it isn't full moon. His girlfriend Misty travels to South America to try and find a way of controlling Alfie's changes, but discovers the key to the problem lies in Oxford. The place it all began for Alfie and the place he has vowed never to return to.
Broken Angel: After a stealing a copy of an ancient manuscript, Blaze Makaresh finds himself being hunted down by a gang of youkai - demons who infiltrate human society in order to satisfy their hunger for sex and flesh. When Talon, an elitist society of demon-hunters, come to his aid, he's soon enmeshed with the beautiful Asha, and the dawning of an age-old prophecy
Published:

1 September 2010

ISBN:

9780753523988

Imprint:

Virgin Digital

Format:

EBook

Pages:

272