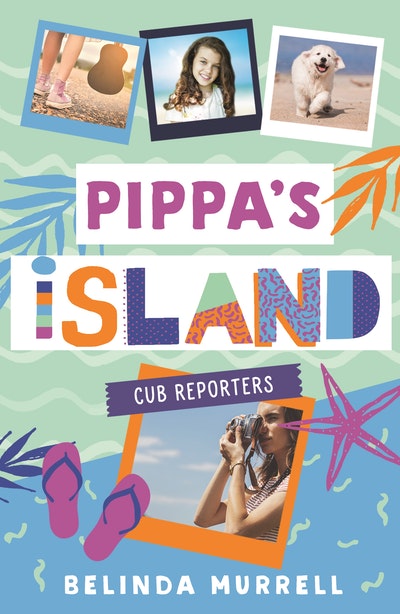 Published:

4 February 2020

ISBN:

9781760892326

Imprint:

Puffin

Format:

Paperback

Pages:

240

RRP:

$14.99
Pippa's Island 2: Cub Reporters
---
---
---
Four best friends are about to discover that writing news isn't as easy as it looks - especially when puppies, pop stars and photo shoots are involved!
Pippa is settling in to her island home – she's even learning to surf. School is abuzz when Mrs Neill announces the launch of a new student newspaper. But how will Pippa, Meg, Charlie and Cici decide what to write about when the four friends have such different interests? A fashion photo shoot could be fun – if it weren't for bad weather, a naughty puppy and other disasters.
Just when things couldn't get any worse, the cub reporters get a news scoop that could bring the whole town together at the Beach Shack Cafe. Cupcakes for everyone!
Whose story will make the front page?
Published:

4 February 2020

ISBN:

9781760892326

Imprint:

Puffin

Format:

Paperback

Pages:

240

RRP:

$14.99
Praise for Pippa's Island 2: Cub Reporters
Aimed at the independent reader who is looking for something that will absorb them for a while ... Murrell has nailed it with just the right balance. There is action aplenty, a healthy relationship with the boys in the story, Cici's fashion interests to add the touch of glamour and a main character who could be almost any girl who picks up the book ... Offering kids an authentic outlet for their writing, their illustrating and their photography is a winner ... Let this book be the one to kickstart a program in your library.

Barbara Braxton, Teacher Librarian, thebottomshelf.edublogs.org