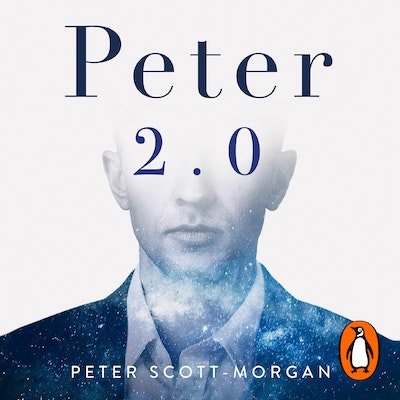 Published:

1 April 2021

ISBN:

9781405945783

Imprint:

Penguin Audio

Format:

Audio Download

RRP:

$27.99
Peter 2.0
The Human Cyborg
---
---
---
The extraordinary true story of the man who decided to live forever
Peter is told that he will lose everything he loves.
His ability to travel the world. His family. His friends. His husband. His entire life. All will be gone.
But Peter can't accept his fate, he vows that this will not be the end and instead he discovers a completely new beginning . . .
Peter has Motor Neurone Disease, a condition widely considered by doctors to be terminal. It will destroy his nerve cells and within a matter of years, he is told, it will take his life too.
But, face-to-face with death, he decides there must be another way and after three months of studying his condition, Peter, a brilliant scientist, navigates a new path, one that will enable him not just to survive, but to thrive.
This is the astonishing true story behind the primetime Channel 4 documentary, Dr. Peter Scott-Morgan who will become the first person to combine his very humanity with a computer. His discovery means that his terminal diagnosis is negotiable, something that will rewrite the future and change the world.
By embracing love and hope rather than fear and despair he will become Peter 2.0.
This audiobook includes an exclusive introduction recorded by the author, Peter Scott-Morgan, in the final few days he was able to use his biological voice. This unique audiobook also features narration from Peter 2.0, using cutting-edge technology known as voice puppetry. Through the course of the book there will be further moments of this pioneering voice puppetry, plus a recording of the very last moving words to pass Peter's lips
Published:

1 April 2021

ISBN:

9781405945783

Imprint:

Penguin Audio

Format:

Audio Download

RRP:

$27.99
With candour and bravery, Peter tells how he explored new frontiers of science to give himself a chance of survival in a digital afterlife

Daily Mail
Astonishing

Daily Mail
Life-affirming . . . The most extraordinary thing about scientist Dr Peter Scott-Morgan, aside from his optimism, is his relentless capacity for joy

Daily Mail
A remarkable account of what it means to be human and what technology can really achieve

Sunday Telegraph
A remarkable story . . . you're left desperate to take nothing for granted

Radio Times
What's striking is Peter's constant optimism, bravery and his ability to find radical answers to problems that have confounded Britain's brightest minds

Daily Telegraph
A soaring love story

Financial Times
Fascinating and extremely moving

Sun
Compelling . . . Scott-Morgan is a true one-off. It is in the telling of the love story, rather than the technical details of becoming a cyborg, that this book succeeds

The Times
Breathtaking . . . We were mesmerised by the boundless creative intelligence, positivity and love that pours from these pages. Profoundly inspiring

Attitude
Peter's story is one of the most extraordinary you will ever hear . . . Remarkable. I urge people to read it

Stephen Fry
The astonishing true story behind the primetime Channel 4 documentary about Peter Scott-Morgan, the first person to combine his very humanity with artificial intelligence and robotics to become a full cyborg. His discovery means that his terminal diagnosis is negotiable, something that will rewrite the future - and change the world

GQ