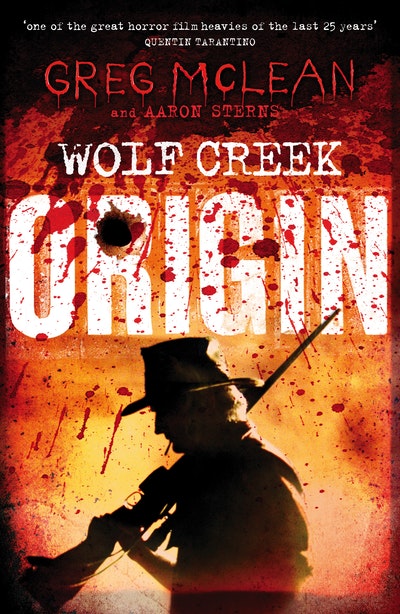 Published:

2 January 2014

ISBN:

9781742537672

Imprint:

Penguin eBooks

Format:

EBook

Pages:

300
Origin: Wolf Creek Book 1
---
---
---
As Wolf Creek 2 brings Australian horror's most terrifying serial killer back to our screens, a new series of novels takes readers on an unforgettable ride inside Mick Taylor's head.

Nature vs nurture turns out to be a bloodbath
The wide open outback offers plenty of space for someone to hide. Or to hide a body.
When wiry youngster Mick Taylor starts as a jackaroo at a remote Western Australian sheep station, he tries to keep his head down among the rough company of the farmhands. But he can't keep the devils inside him hidden for long.
It turns out he's not the only one with the killer impulse – and the other psychopaths don't appreciate competition. Is Cutter, the station's surly shooter, on to him? And what are the cops really up to as they follow the trail of the dead?
In the first of a blood-soaked series of Wolf Creek prequel novels, the cult film's writer/director Greg Mclean and horror writer Aaron Sterns take us back to the beginning, when Mick was a scrawny boy, the only witness to the grisly death of his little sister. Origin provides an unforgettably bloody answer to the question of nature vs nurture. What made Mick Taylor Australian horror's most terrifying psycho killer?
'One of the great horror film heavies of the last 25 years'  Quentin Tarantino
'One of the best serial killer novels out there . . . destined to be considered a classic in future years'  ScaryMinds.com
'It's grizzled, it's harsh, and it's damn mean – Wolf Creek: Origin is a kick-ass read'  HorrorNovelReviews.com

Published:

2 January 2014

ISBN:

9781742537672

Imprint:

Penguin eBooks

Format:

EBook

Pages:

300