What we're reading to get us through the cooler months.
With the days getting shorter and the temperature dropping our thoughts turn to curling up with a good book; preferably in front of a fire with a beverage of choice in hand. So we put the call out to our colleagues to find out what they're enjoying, reading, and recommending this winter.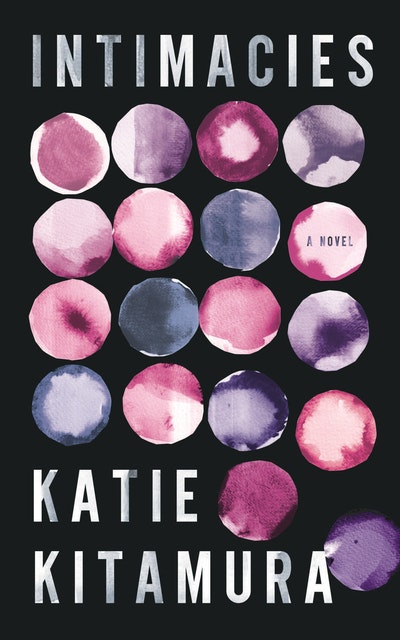 Intimacies
From the author of A Separation, a taut and electrifying story about a woman caught between many truths.
Read more
Intimacies by Katie Kitamura
I've been recommending Intimacies to everyone – I read it in a day because I just could not stop reading. It's a beautifully written book that tells the story of a woman who moves to The Hague to work as a translator at the international court. It was so tightly structured, I was reading in awe as Kitamura wove the different elements of the story together so seamlessly. It was surprisingly compelling, and the writing was subtle and nuanced. I'd recommend this book to anyone who likes Rachel Cusk. – Chris, Online and Digital Sales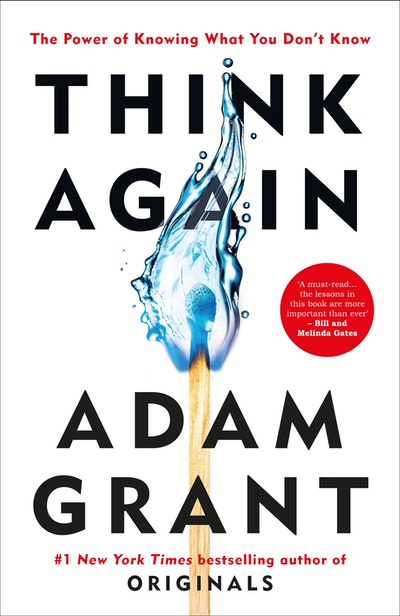 Think Again
Bestselling author and TED podcast star, Adam Grant examines the critical art of rethinking -- how questioning your beliefs and knowing what you don't know can lead you to success at work and hapiness at home
Read more
Think Again by Adam Grant
I read the extract on our website and ordered a copy straight away – I was instantly hooked! Adam Grant shows us how to examine our knowledge and opinions to see if our views are still serving us well, and provides heaps of real-life stories to show why this is an important and valuable thing to do. For a non-fiction title, this book is hard to put down. However, I did have to keep putting it down – not because it wasn't interesting, because it's one of the most interesting and engaging books I've read in recent times – but because there was just so much great content I had to keep stopping to think (and rethink!) about everything I was reading. This could be my favourite book for 2021 – a big call to make when we're only halfway through the year, but I'll probably be recommending this one forever, it's too good to miss. – Lucy, United Book Distributors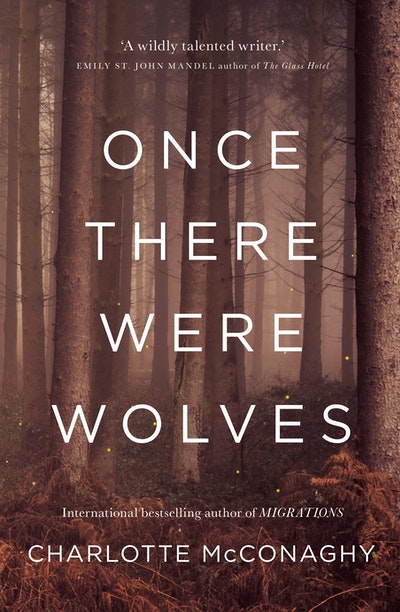 Once There Were Wolves
From the author of the international bestseller Migrations comes a pulse-pounding new novel set in the wild Scottish Highlands
Read more
Once There Were Wolves by Charlotte McConaghy
I fell absolutely in love with Charlotte McConaghy's Once There Were Wolves. A love story, a crime thriller, wolves being reintroduced into the Scottish Highlands… What's not to love?
This book grabbed my heart and didn't let go. Emotive and compelling, Once There Were Wolves is just a gorgeous read. – Bec, Marketing  
Anything But Fine by Tobias Madden
I've only just finished this book and it's my absolute FAVOURITE read of the year – a position previously held by Project Hail Mary. Anything But Fine captures the experience of growing up queer and experiencing first love (with societal barriers) perfectly and tastefully, whilst also being full of heart and completely sassy. Tobias threw me back into my teen years and I got that same feeling we all got when we read our favourites as teenagers… Anything But Fine is the only book I've ever wanted to immediately re-read after finishing it! This is truly the queer YA Aussie novel I've been waiting for and I'm so excited to see what comes next from Tobias. – Abby, Marketing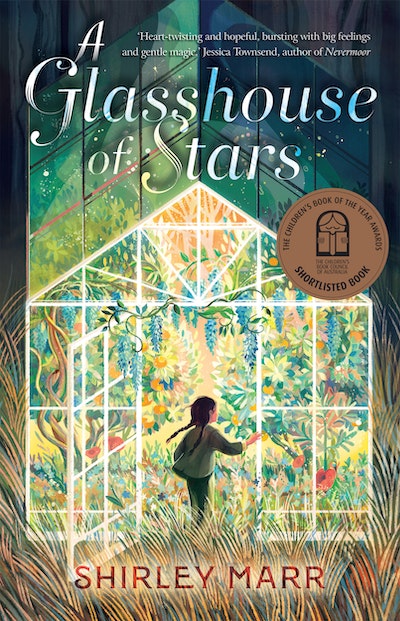 A Glasshouse of Stars
An exquisite, heartbreakingly beautiful gem of a novel for anyone who loved Wonder, Lenny's Book of Everything, A Monster Calls or When You Reach Me.
Read more
A Glasshouse of Stars by Shirley Marr
A Glasshouse of Stars by Shirley Marr totally blew my mind. Written in the unique style of second-person narration, this book follows Meixing Lim, a sweet and shy little girl who has just moved to the New Land with her parents. None of them speak the language, let alone understand the culture of this place. Meixing feels a lot of pressure to succeed, since her family moved here so that Meixing could 'have a better life', and when tragedy strikes she begins to find solace in the gentle magic of her imagination. I shed a few tears on the train to work reading this book. Don't let the 'children's book' category fool you into pushing this one aside – A Glasshouse of Stars will do for immigrant children what Wonder did for those with physical differences. My heart was broken as I cried for Meixing, and all the immigrant children I went to primary school with in Sydney who struggled to keep up in class, or were socially outcast for behaving in a way that Australian culture deemed 'odd'. I truly had no idea what it was like for them. This was such an important story and I have been shoving it into the hands of everyone I meet ever since. – Laura, Marketing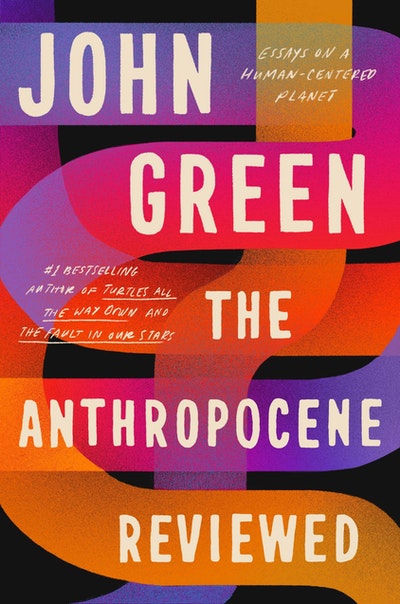 The Anthropocene Reviewed
Mind-expanding essays on modern life and the human experience in the first non-fiction work by #1 internationally bestselling author John Green - one of the world's most beloved novelists.
Read more
The Anthropocene Reviewed by John Green
I'm in awe of John Green and his writing. It's hard to describe The Anthropocene Reviewed, it really is a unique book. What I will say is, go pick up a copy and read it ASAP! Fans of random facts and shows like QI or podcasts The Anthropocene Reviewed and No Such Thing As a Fish will love this book. Green manages to weave together informative research, some great quotes and memoir-esque tales from his life. The essay topics are broad and cover everything from Liverpool Football Club's anthem You'll Never Walk Alone, to Canada geese, scratch and sniff stickers, cave paintings and our capacity for wonder. It's the kind of book where you find yourself reading sentences again or aloud to whoever is nearby to savour the delightful writing. I give The Anthropocene Reviewed four and a half stars. – Emily, Marketing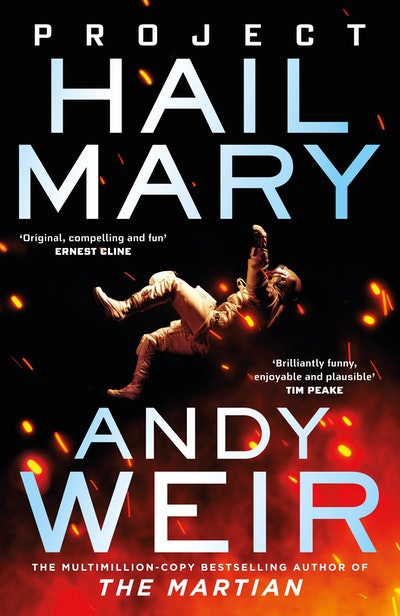 Project Hail Mary
A lone astronaut must save the earth from disaster in this incredible new science-based thriller from the Sunday Times bestselling author of The Martian.
Read more
Project Hail Mary by Andy Weir
I devoured Project Hail Mary in a single day. 
The protaganist wakes from a deep slumber unaware of who they are, why they are there or what they need to do.
What follows is a brilliantly paced mystery adventure that somehow manages to make the science of space approachable and exciting, whilst gradually revealing the huge stakes. An easy read recommended for anyone. Loved it. – Windle, Marketing  
Other books you might like