Five diverse titles from the bestselling author of The Boy in the Striped Pyjamas.
Born in Dublin in 1971, John Boyne is the acclaimed author of eleven novels for adults, several children's and young adult titles and a collection of short stories. Published in over fifty languages, he is best known for his 2006 novel The Boy in the Striped Pyjamas, which was a New York Times bestseller and was adapted for a feature film, a play, a ballet and an opera, and has sold around 10 million copies worldwide.
From 16th century Paris to Depression-era Hollywood, ancient Palestine to World War II-ravaged Europe and contemporary Dublin – Boyne's stories traverse space and time, exploring themes of identity, nationalism, gender, power dynamics, family, trust and betrayal. With close to twenty titles, even if you're familiar with his best-known works, it can be difficult to know where to go next. Here we offer a brief introduction to five essential and diverse titles by the much-loved Irish writer.
The Thief of Time (2000)
Matthieu Zela's life is characterised by one extraordinary fact: before the 18th century ends he discovers that his body has stopped ageing. At the end of the 20th century he is able to look back on a life lived to the full. He has been an engineer, a rogue, a movie mogul, a soldier, a cable TV executive, and a lover to many.
Boyne's debut novel, The Thief of Time spans two and a half centuries, weaving together Hollywood in the 1920s, the Great Exhibition of 1851, the French Revolution, the Wall Street Crash and much more into a dazzling story of murder, treachery, passion and glamour.
The Boy in the Striped Pyjamas (2006)
The title that cemented Boyne's name onto the literary map, The Boy in the Striped Pyjamas is an extraordinary tale of innocence, friendship and the horrors of war.
Nine-year-old Bruno has a lot of things on his mind. Who is the 'Fury'? Why did he make them leave their nice home in Berlin to go to 'Out-With'? And who are all the sad people in striped pyjamas on the other side of the fence? The grown-ups won't explain so Bruno decides there is only one thing for it – he will have to explore this place alone. What he discovers is a new friend. A boy with the very same birthday. A boy in striped pyjamas. But why can't they ever play together?
Mutiny on the Bounty (2008)
Pickpocket John Jacob Turnstile is on his way to be detained at His Majesty's Pleasure when he is offered a lifeline – the job of personal valet to a departing naval captain. Little does he realise that it is anything but. And by accepting the devil's bargain he will put his life in perilous danger. For the ship is HMS Bounty, his new captain William Bligh and their destination Tahiti.
From the moment the ship leaves port, Turnstile's life is turned upside down. Walking a dangerous line between an unhappy crew and a captain he comes to admire, he finds himself in a no-man's land where the distinction between friend and foe is increasingly difficult to determine...
A Ladder to the Sky (2018)
You've heard the old proverb about ambition, that it's like setting a ladder to the sky. It can lead to a long and painful fall.
A chance encounter in a Berlin hotel with a celebrated author gives would-be-novelist Maurice Swift an opportunity. The author is lonely, and he has a story to tell; whether or not he should is another matter. Once Swift has made his name as a writer, he finds himself in need of a fresh idea. He doesn't care where he finds it, as long as it helps him continue to rise to the top. Stories will make him famous, but they will also make him beg, borrow and steal. They may even make him do worse.
A Traveller at the Gates of Wisdom (2020)
Ambitious, far-reaching and mythic, A Traveller at the Gates of Wisdom introduces a group of characters whose lives we will come to know and will follow through time and space until they reach their natural conclusion.
This is the story of a family. A father and a mother with two sons. One with his father's violence in his blood. One with his mother's artistry. One leaves. One stays.
Their stories intertwine and evolve over the course of 2000 years. From Palestine at the dawn of the first millennium and journeying across fifty countries to a life amongs the stars in the third, the world changes around them, but their destinies remain the same.
Extract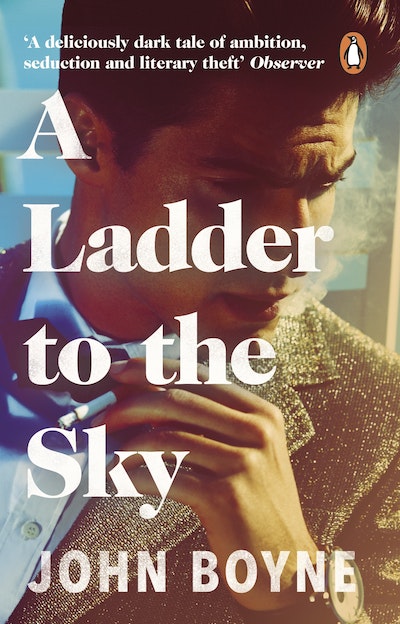 A Ladder to the Sky
From the moment I accepted the invitation, I was nervous about returning to Germany.
Extract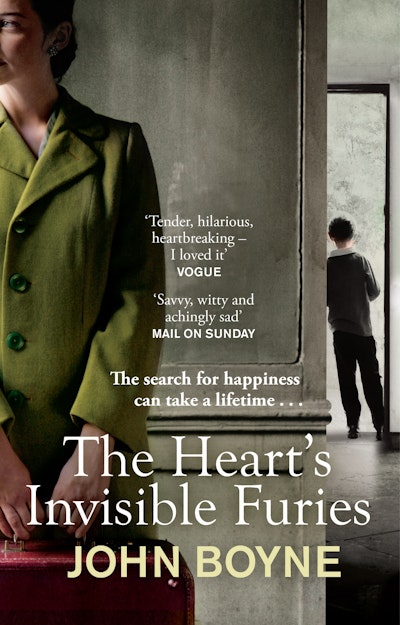 The Heart's Invisible Furies
The Good People of Goleen Long before we discovered that he had fathered two children by two different women, one in Drimoleague and one in Clonakilty, Father James Monroe stood on the altar of the Church...
Extract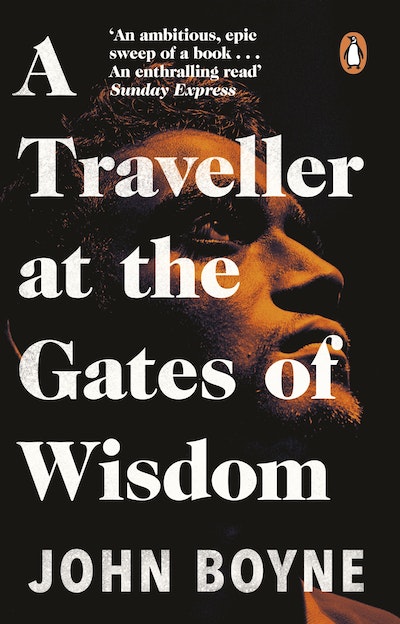 A Traveller at the Gates of Wisdom
On the night that I was born, my father, Marinus, left our home while my mother was in labour and, over the eight hours that followed, slaughtered a dozen infant boys, the sons of our neighbours and friends, each one under the age of two years.