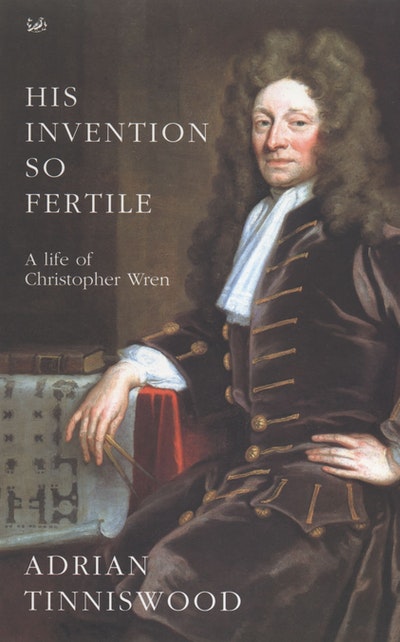 Published:

4 January 2011

ISBN:

9781446402474

Imprint:

Vintage Digital

Format:

EBook

Pages:

512
His Invention So Fertile
---
---
---
'This lively, sympathetic and hugely informative biography brings us closer to Wren than ever before' Frances Spalding, Independent
Christopher Wren (1632-1723) was the greatest architect Britain has ever known. But he was more than that. A founder of the Royal Society, he mapped the moon and the stars, investigated the problem of longitude and the rings of Saturn, and carried out groundbreaking experiments into the circulation of the blood. His observations on comets, meteorology and muscular action made vital contributions to the developing ideas of Newton, Halley and Boyle.
His Invention So Fertile presents the first complete picture of this towering genius: the Surveyor-General of the King's Works, running the nation's biggest architectural office and wrestling with corruption and interference; the pioneering anatomist; the mathematician, devising new navigational instruments and lecturing on planetary motion.
It also shows us the man behind the legend. Wren was married and widowed twice, he fathered a mentally handicapped child, quarrelled with his colleagues and fell foul of his employers. He scrambled over building sites and went to the theatre and drank in coffee-houses. The book explores what it was like to be at Oxford during the Commonwealth, as a generation struggled to make sense of a society in chaos; it recreates the tensions which tore apart the court of James II; it brings to life the petty jealousies that formed an integral part of both the building world and scientific milieu of the Royal Society.
Above all, His Invention So Fertile makes clear to the general reader and the art historian just why Wren remains a cultural icon - both a creation and a creator of the world he lived in.
Published:

4 January 2011

ISBN:

9781446402474

Imprint:

Vintage Digital

Format:

EBook

Pages:

512
Praise for His Invention So Fertile
Adrian Tinniswood is undaunted by the breadth of Wren's career and has written a fine, well balanced biography

Sunday Telegraph