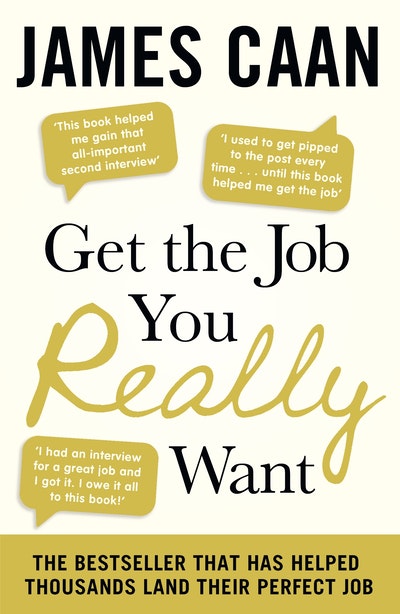 Published:

4 January 2011

ISBN:

9780141965291

Imprint:

Penguin eBooks

Format:

EBook

Pages:

304
Get The Job You Really Want
---
---
---
"It is possible to have the job of your dreams. Together we are going to set about getting you there.
Before I joined the BBC's Dragons' Den, I spent thirty years setting up and running recruitment companies, placing hundreds of thousands of candidates in the jobs they really wanted.
I will take you through the process step by step. How to stay positive in a difficult economic climate and find the right opportunities. How to package yourself to make sure you secure an interview. The vital importance of preparation, so that you are relaxed and give a great performance at interview. How to show your passion, and ask the perfect questions. And finally, how to use your power by closing the best deal on a job offer.
At every stage I will help you rethink the traditional, formulaic approach to job hunting. It's the detail that makes the difference.
This book is not about hoping you get lucky. It is about creating your own luck."
James Caan
%%%"It is possible to have the job of your dreams. Together we are going to set about getting you there.
Before I joined the BBC's Dragons' Den, I spent thirty years setting up and running recruitment companies, placing hundreds of thousands of candidates in the jobs they really wanted.
I will take you through the process step by step. How to stay positive in a difficult economic climate and find the right opportunities. How to package yourself to make sure you secure an interview. The vital importance of preparation, so that you are relaxed and give a great performance at interview. How to show your passion, and ask the perfect questions. And finally, how to use your power by closing the best deal on a job offer.
At every stage I will help you rethink the traditional, formulaic approach to job hunting. It's the detail that makes the difference.
This book is not about hoping you get lucky. It is about creating your own luck."
James Caan

Published:

4 January 2011

ISBN:

9780141965291

Imprint:

Penguin eBooks

Format:

EBook

Pages:

304