Author and journalist Paul Kennedy details the inspiration behind Fifteen Young Men.
I first learned about the 19th-century Mornington football team tragedy while working as a cadet reporter for the Mornington Leader in 1998. The newsroom was a hundred metres from a stone memorial erected in the lost team's honour. One autumn day, I wandered to the obelisk and read the names of the dead. As a 22-year-old who had grown up playing football in the area, I felt I could see the events of 21 May 1892 – the sailing, tackling, kicking, toasting, singing and drowning – through the eyes of 'the boys'.
Thereafter, I kept coming back to the story. More than once I swam fully clothed in the bay at the start of winter to test the water's shock; I spent time in libraries looking at newspaper reels; and I spoke to descendants and read their old family letters and diaries.
At the age of 40 – as the father of three adventurous sons – I could imagine the calamity with a parent's perspective. By then I had won the Mornington Peninsula premiership as a player and coach; I had also been a pallbearer for a beloved teammate who was killed in an accident. In 2015, I decided to write Fifteen Young Men.
The book is not a grim tale throughout, though it is harrowing at the end. It centres on three brothers – the Caldwells – and their best mate, Charlie Allchin. It is also about the birth of Australian communities and how our well-known towns were shaped long before Federation.
I hope readers enjoy learning more about those 15 young men, who deserve to be remembered.
---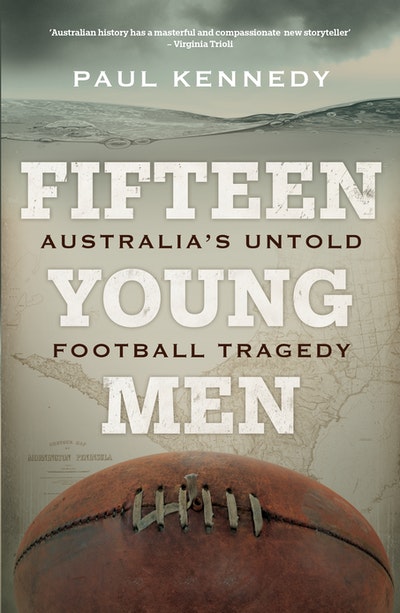 Fifteen Young Men is the true story of a doomed adventure.
Buy now
Buy now
---