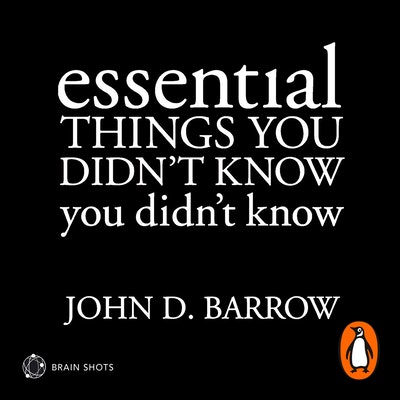 Published:

2 July 2010

ISBN:

9781407074818

Imprint:

Vintage Digital

Format:

Audio Download

Length:

1 hr 15 min

Narrator:

Matthew Williamson

RRP:

$18.99
Essential Things You Didn't Know You Didn't Know Brain Shot
---
---
---
Eminent cosmologist Professor John Barrow uses simple mathematics to explain life's most perplexing questions...
'If people do not believe that mathematics is simple, it is only because they do not realize how complicated life is.' John von Neumann
Mathematics can tell you things about the world that can't be learned in any other way. This hugely informative and wonderfully entertaining Brain Shot answers a few essential questions about existence. It unravels the knotty, clarifies the conundrums and sheds light into dark corners. From winning the lottery, financial investment with Time Travellers and the weirdest football match ever to Sherlock Holmes, Elections, game theory, drunks, packing for your holiday and the madness of crowds; from chaos to infinity and everything in between, Essential Things You Didn't Know You Didn't Know has all the answers!
BRAIN SHOTS: The byte-sized guide to all the things you didn't know you didn't know...
Published:

2 July 2010

ISBN:

9781407074818

Imprint:

Vintage Digital

Format:

Audio Download

Length:

1 hr 15 min

Narrator:

Matthew Williamson

RRP:

$18.99