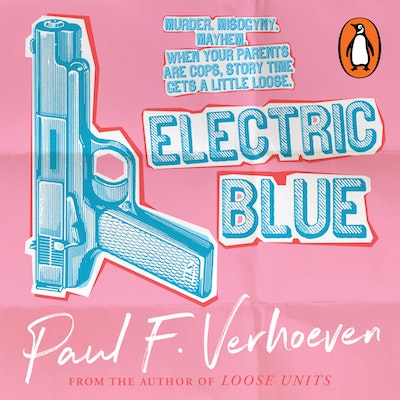 Published:

18 August 2020

ISBN:

9781760899011

Imprint:

Penguin Random House Australia Audio

Format:

Audio Download

Length:

9 hr 40 min

Narrators:

Paul Verhoeven, John Verhoeven

RRP:

$32.99
Electric Blue
---
---
---
The riveting, darkly funny stand-alone sequel to Loose Units.
Paul Verhoeven's ex-cop dad, John, spent years embroiled in some of the seediest, scariest intrigue and escapades imaginable. One day John offered Paul the chance of a lifetime: he'd spill his guts on tape. What unfolded in Loose Units was a goldmine of true-crime stories, showcasing John's dramatic experience of policing in Sydney in the 1980s and brilliantly twisted sense of humour. But what happened next in John's career was twice as weird.
Electric Blue spans the final years of John's stint in the New South Wales police force, when he took up an offer to move into the grimy, analytical world of forensics. Paul unpicks his father's most terrible cases. There was the case of a rapist hiding in the walls of shower block, a body that was quite literally cooked, and the bizarre copycat suicides.
But what's it actually like to have a heroic ex-cop as a Dad? Paul and John delve into their unique father–son relationship and how they ended up so different to each other. They figure out how to deal with the choices they've made ... or wish they'd made. And Paul's mum, Christine, reveals what it was like to be a pioneering female cop in the eighties when misogyny was rife in the force.
Thrilling, fascinating and unexpectedly laugh-out-loud funny, Electric Blue is another high-octane adventure in policing, integrity and learning what family is really all about.
Published:

18 August 2020

ISBN:

9781760899011

Imprint:

Penguin Random House Australia Audio

Format:

Audio Download

Length:

9 hr 40 min

Narrators:

Paul Verhoeven, John Verhoeven

RRP:

$32.99
Article
The stubbed toe method
Paul Verhoeven reveals a strange coping mechanism introduced to his father by 'a wise, weird and wizened mentor'.