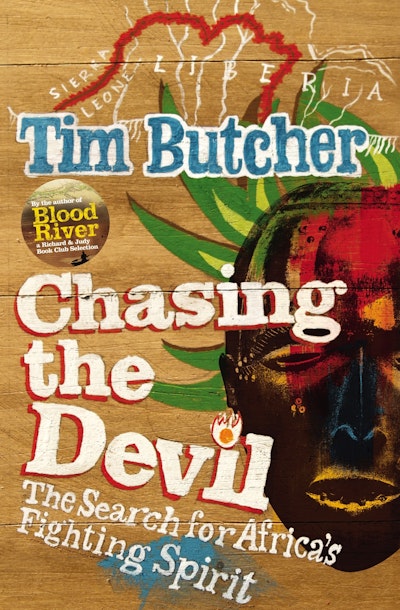 Published:

1 November 2010

ISBN:

9781407087047

Imprint:

Vintage Digital

Format:

EBook

Pages:

336
Chasing the Devil
The Search for Africa's Fighting Spirit
---
---
---
The bestselling author of Blood River ventures into Sierra Leone and Liberia in the footsteps of Graham Greene... Travelogue, history and audacious adventure.
For many years Sierra Leone and Liberia have been too dangerous to travel through, bedevilled by a uniquely brutal form of violence from which sprang many of Africa's cruellest contemporary icons - child soldiers, prisoner mutilation, blood diamonds. With their wars officially over, Tim Butcher sets out on a journey across both countries, trekking for 350 miles through remote rainforest and malarial swamps. Just as he followed H M Stanley through the Congo - a journey described in his bestseller Blood River - this time he pursues a trail blazed by Graham Greene in 1935 and immortalised in the travel classic Journey Without Maps. Greene took 26 bearers, a case of scotch, and hammocks in which he and his cousin Barbara were carried. Tim walks every blistering inch to gain an extraordinary ground-level view of a troubled and overlooked region.
As a journalist in Africa, Tim came to know both countries well although the wars made trips to the jungle hinterland far too risky. This is where he now heads, exploring how rebel groups thrived in the bush for so long and whether the devil of war has truly been chased away. He encounters other 'devils', masked figures guarding the spiritual secrets of jungle communities. Some are no more threatening than schoolmasters but others are much more sinister, relying on ritual cannibalism as a source of their magical power. Tim encounters these devils on an epic journey that demands courage, doggedness and good fortune.
Chasing the Devil is a dramatic travel book touching on one of the most fraught parts of the globe at a unique moment in its history. Weaving history and anthropology with personal narrative - as well as new discoveries about Greene - it is as exciting as it is enlightening.
Published:

1 November 2010

ISBN:

9781407087047

Imprint:

Vintage Digital

Format:

EBook

Pages:

336
Praise for Chasing the Devil
From blood diamonds to child soldiers, with a little ritual cannibalism and a few dancing devils thrown into the mix, this is an eye-opening read.

Waterstones Book Quarterly
Chasing the Devil is a brave and fascinating successor to the bestselling Blood River.

Dan Linstead, Wanderlust