Get the ball rolling towards a future that excites you.
'So what's the secret to reaching your goals and living the dream life you've always imagined?' Ask Shannah Kennedy and Lyndall Mitchell in their book Chaos to Calm. 'The answer is simple: it is all about choices. We make choices every day that affect, guide and steer us towards success.'
But how do we ensure we make the right decisions? A good healthy vision, based on your values, of what a fantastic future could look like is a great place to start. With a plan in place, it's easier to make informed decisions based on creating pathways to your ideal future self.
From the pages of Chaos to Calm, here Kennedy and Mitchell offer some suggestions for how to start a three-year plan.
CREATE YOUR OWN CONFIDENT THREE-YEAR VISION
Start thinking about who you want to evolve into and how you see yourself living. Be bold! Decide what you want most in life, so you can plan how to obtain it or feel it.
Where will you be three years from today?
My age in three years is:
My partner's, children's, parents' and pets' ages in three years' time are:
My Three-Year Vision Is . . .
Write down whatever comes to mind, without being held back by fears. Imagine you're not limited by lack of money, skills or time. This is a list of the hopes and dreams you're carrying for the next three years of your life. Remember to focus also on how you feel, not just what you think. For example: 'I will feel confident when I am in control of my money, with a system that supports me and I understand my decisions in spending, saving and wealth creation.'
Powerful Thought Starters
• Who inspires you and why?
• What and who are most important to you?
• How do you want to be remembered?
• If you were mindful of the golden moments in your life, what would you see?
• What kind of work do you want to be doing? How do you feel about this work?
• How much money will you be earning? What are you doing with it?
• What's your health like? How are you getting these outcomes?
• Who brings you joy in your life? How do you spend your time together?
• What are you learning? What difference is this making in your life?
• What do you do for fun? Do you have a hobby or a passion project? Are you travelling?
• Where do you want to live? What makes this feel like a haven?
• What do you want your living environment to look like?
• Who do you want in your social circle? Who inspires and supports you?
• How will your core values be fulfilled?
• What will your purpose in life be?
• How will your finances be managed?
• What do you need to keep doing to keep your confidence at a healthy level?
• Who do you want to be in the family? How do you want to act and be around them?
Now you have some knowledge of what you want to create. You have ideas, inspirations and statements that excite you. Write a few paragraphs to capture this knowledge, exploring how you want to feel, look and act. Write as if it is actually happening, in the present tense. This will con­nect you emotionally with where you want to go. Watch the world open up to you after you do this activity. Your efforts will no doubt be rewarded as your decisions, in alignment with your values, will get you there.
---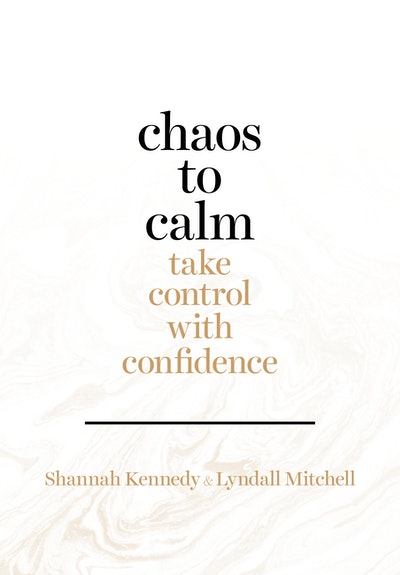 Buy now
---