Kate Forsyth reflects on the fairy tale beginnings of Beauty in Thorns.
When Edward Burne-Jones was painting his series of small water-colours inspired by the names of flowers, he wrote, 'it is not enough to illustrate them—that is such poor work: I want to … wring their secret from them'.
This is what I hoped to do with this novel about the women of the Pre-Raphaelite circle. I wanted to wring their secrets from them.
I have been fascinated by the Pre-Raphaelites ever since I was a young university student. I was living out of home, and so poor I often had to choose between eating or paying for the bus fare home. I saw a poster of Dante Gabriel Rossetti's painting of Jane Morris as Proserpina in a newsagent's window and loved it so much I bought it. I was living in a student squat, with an old mattress on the floor and not much else. I stuck the poster up on my wall, so I would have something beautiful to look at every day.
A few weeks later, I bought a biography of Rossetti at a second-hand book sale. It cost me $17, a huge amount for an impoverished student. I was so fascinated by the painting, however, I wanted to know more about it. That was the first time I read about the tangled lives of the Pre-Raphaelites. As time went on, I read everything I could find, bought more artworks, and even began to dress how I imagined a Pre-Raphaelite poetess would look. 
Years passed, and I became a university student again, undertaking a doctorate in fairy-tale studies. I wrote a chapter on William Morris and his 'Rapunzel' poem for my exegesis, which reignited my interest in the lives of the Pre-Raphaelite circle. I began to think about their work reimagining other beloved-fairy tales. A trail of crumbs led me to the story of Edward Burne-Jones's lifelong obsession with 'Sleeping Beauty'. I knew at once I had to write a novel about it. I began to explore and read and research and imagine. Two years later, I finished what proved to be the most fascinating and challenging book I have ever written.
The book tells the story of four women in the Pre-Raphaelite circle – Georgie Burne-Jones and her daughter Margot, who was the model for her father's most famous painting of Sleeping Beauty; Lizzie Siddal, an artist and poet in her own right who became the most famous tragic muse of the era; and Janey Morris, married to one man and in love with another. Their tangled lives and loves inspired some of the most famous paintings of the Victorian era, and continue to fascinate and influence us today.
---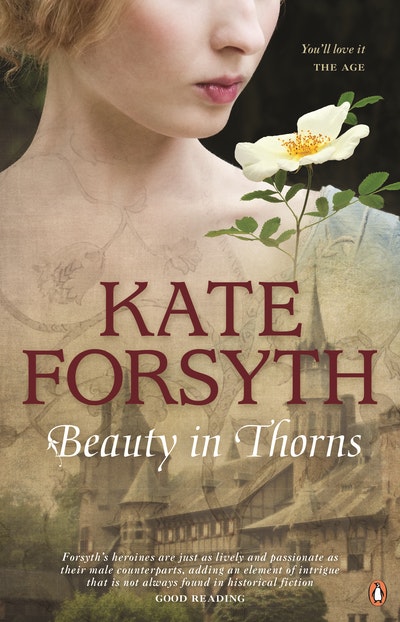 A reimagining of 'Sleeping Beauty' set amongst the passions and tragedies of the Pre-Raphaelite circle of artists and poets.
Buy now
Buy now
---