Unlock some fairy tale magic with Kate Forsyth's reimagining of Sleeping Beauty.
Kate Forsyth captures the magic of classic fairy tales in her books for children and adults. Beauty in Thorns – a reimagining of Sleeping Beauty, set among the bohemian circle of Pre-Raphaelite artists and poets – continues in this tradition. Capture the imaginations of your book club buddies with the dramatic and spellbinding story of love, obsession and heartbreak that lies behind one of the Victorian era's most famous paintings. Here are some questions to get the conversation started.

Discussion points and questions:
 
Why do you think we continue to turn to fairy tales and myths to have our world described and explained?               
The Pre-Raphaelites at the centre of the novel were themselves inspired by poetry, fairy tales and myth – could it be true that there are no new stories? And, if so, why do we buy new books and look to discover new writers?
Passion and creativity drive the men and women in this novel. Drugs, liquor and other addictions and disorders are ever-present. The old adage is that you cannot create unless you have suffered. Is the best work created out of pain?
Were you surprised by the 'freedom' and lack of confining themselves to societal norms within the relationships featured in the novel?
Which of the characters, male or female, could you imagine yourself as?
Beauty in Thorns is based on substantial research. Kate Forsyth seeped herself in the art of the Pre-Raphaelites, visited the homes and locations in which they lived, worked and created and read widely on the period. One of the reasons we read historical fiction to learn about different periods in time – discuss what you discovered reading Beauty in Thorns.
---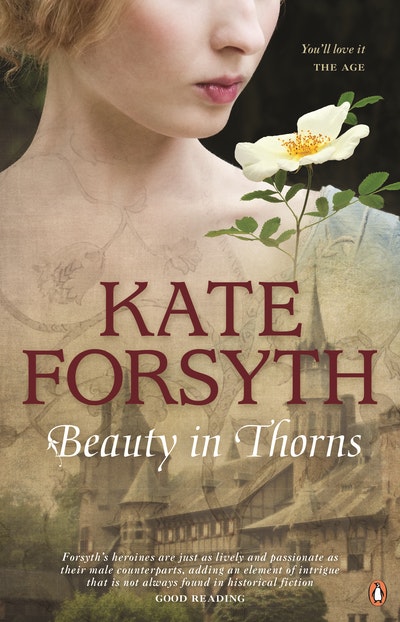 A reimagining of 'Sleeping Beauty' set amongst the passions and tragedies of the Pre-Raphaelite circle of artists and poets.
Buy now
Buy now
---