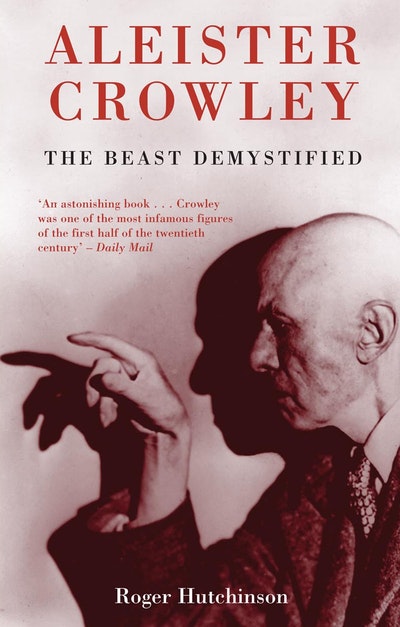 Published:

4 November 2011

ISBN:

9781780573069

Imprint:

Mainstream Digital

Format:

EBook

Pages:

224
Aleister Crowley
The Beast Demystified
---
---
Aleister Crowley (1875-1947) - mystic, writer, poet, astrologer, sexual revolutionary, painter, mountain climber and social critic - has a terrifying reputation. The contemporary press labelled him the 'wickedest man in the world', while he called himself the 'great beast'. Crowley dabbled in the occult, supported Germany in the First World War, was addicted to opiates, and many who associated with him died tragically in mysterious circumstances.
Working from the starting point that behind the demonic reputation there stood a human being, and that beyond the self-proclaimed black magician there was a man hungry for publicity and fame, Roger Hutchinson lifts the smokescreen of mythology to reveal a truly astonishing figure.
Why did this curious product of the Plymouth Brethren found the first 'hippy commune' in Sicily? What led this Cambridge graduate to be celebrated 20 years after his death on the cover of The Beatles' Sergeant Pepper's Lonely Hearts Club Band album? Why did Mussolini expel him from Italy? Why did a British magazine label him 'the man we'd like to hang'?
Roger Hutchinson reveals the real Crowley: warts, wickedness, talent, courage, cowardice and all.
Published:

4 November 2011

ISBN:

9781780573069

Imprint:

Mainstream Digital

Format:

EBook

Pages:

224
Praise for Aleister Crowley
Hutchinson means what he says about demystifying his subject - by the biography's end there's not a stone left unturned

The Scotsman
A level-headed reappraisal of a man whose fantasies were fuelled as much by self-publicity as by any real demonic contact

Scotland on Sunday
Well informed and cool-headed . . . one can see that Crowley's own words would be of little use in conveying the facts of his life, which Hutchinson does admirably

New York Times
An astonishing book . . . Crowley was one of the most infamous figures of the first half of the twentieth century

Daily Mail