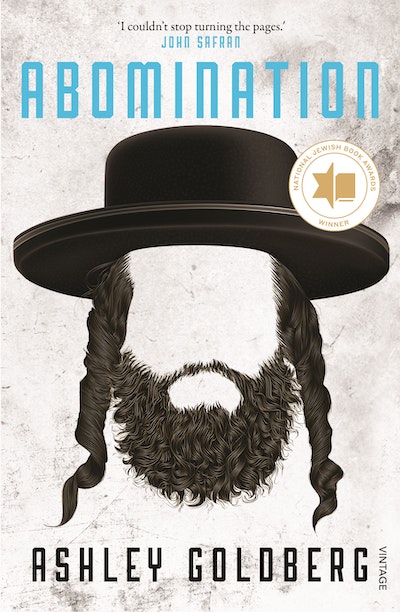 Published:

3 May 2022

ISBN:

9781761041778

Imprint:

Vintage Australia

Format:

Trade Paperback

Pages:

288

RRP:

$32.99
Abomination
Extract
To avoid being seen by their teachers or anyone in the frum community who might dob Yonatan in, they ignored the tram stop outside the 7-Eleven on the corner of Hotham and Balaclava and opted for one further down the road.
Only once the tram was visible in the distance did Ezra stop talking and pick up his backpack. When it was one stop away, he went pale. 'What about...do you think we need tickets?'
'I don't think it should take that long,' Yonatan said. 'If we see inspectors we'll just get off and walk.'
Ezra nodded, and Yonatan hailed the approaching tram. But as soon as the door closed behind them with a squeal and clunk, Yonatan felt as though they'd made a big mistake. The tram was packed with girls from a nearby school, on their way home, or to go shopping, or play with dolls – whatever it was girls did after school. They weren't Jewish either. Some of them had light skin like him, but others were black, brown or Asian. Jews didn't come in those colours or, at least, none he'd ever met.
There was no room to sit, so Ezra and Yonatan stood, holding onto a pole by the door.
Opposite them, on a seat, were two girls a little older than them wearing purple and white chequered school dresses. One had blonde hair tied into plaits that hung over her shoulders. The other was Asian and wore a pink headband atop her dazzling straight dark hair. They were staring at him and Ezra and whispering to each other. Yonatan hadn't meant to catch their eyes, but once he did, they both smiled.
'Hey,' the Asian girl said. 'Do...you...speak...English?' Yonatan thought that was funny coming from an Asian girl.
'Yeah, of course,' Yonatan said.
The girls giggled. 'Why do you have those?' the blonde girl asked.
'What?'
'The twirly things. It looks funny.'
'They're my peyot – we're not allowed to cut them. We're Jewish.'
'How come he doesn't have them then?' Yonatan turned to Ezra and waited for him to reply. His cheeks were red, but he was facing away, looking out the tram window.
'What about those, coming out of your pants?' the Asian girl asked, pointing to the fringes of his tzitzit.
'There's a singlet under here.' He pulled up his school shirt a bit to show them. 'They just hang off the end. We have to wear them.'
'And why the hat?' the blonde girl asked.
Yonatan had forgotten about the large blue kippah on the back of his head. 'It's to remember that Hashem is above us – actually everywhere, that he's everywhere.'
'Hashem?'
'Yeah, you know –' He pointed upwards.
'Oh – is that what you call God?'
Yonatan nodded.
'Is that why the pope wears one too?'
He had no idea who the pope was. 'Maybe.'
'Can I try it on?' the Asian girl asked.
He shook his head. 'Sorry. I'm not meant to –'
'What about your friend? Can I try his?'
Ezra was still fixed on the houses running by the tram window.
'Does he speak? Hey!'
Ezra turned his head then, as though he'd just heard her. 'Sorry?'
'Hi.' She smiled, and her cheeks dimpled. 'Can I try on your hat?'
'Ah, I –' Ezra turned to Yonatan, as if he was asking for approval.
Yonatan shrugged. He didn't feel like it was his place to make the decision for Ezra.
Ezra unclipped his kippah from the back of his head and held it out with both hands, like he was presenting a gift, when, without warning, the tram driver slammed the brakes, and Ezra went sprawling on top of the girls.
Yonatan laughed and so did the girls but, beet red, Ezra, still clutching onto his kippah, flung himself off them as though they were on fire. 'I'm sorry. I didn't mean to –'
The girls laughed again, straightened their dresses over their knees and smiled. Yonatan figured they were about to tell him not to worry about it, ask if they could still see the hat, when the tram doors opened and Ezra shot out of them like a rock from David's sling.
Is that what had made this Ezra, this gregarious flirt leaning
on the bar? Did life without Torah mean that he lived to prove to his younger self what he wasn't? What would he say to Ezra if he were one of his students, coming to him for guidance? Rav Alexandri perhaps: 'Every man in whom there is haughtiness of spirit will be disturbed by the slightest wind.'
Ezra paid for the drinks and returned with a pint of beer and a shot of vodka.
'Cheers,' he said, raising his glass toward Yonatan's.
'L'chaim,' Yonatan said, and their glasses clinked.
Ezra laughed. 'Right, of course. L'chaim.' He took a sip of his beer, placed it down, laughed again and shook his head, smiling.
---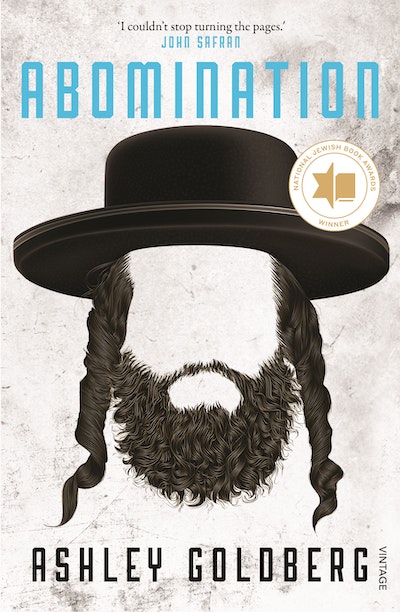 A compelling and compassionate debut about friendship, faith, family and identity.
Buy now
Buy now
---