A beautiful and uplifting story to share with your reading group.
Set in the tiny township of Boonah, The Emporium of Imagination's long-time custodian, Earlatidge Hubert Umbray, makes a shocking realisation. He is dying... The clock is now ticking to find his replacement, because the people of Boonah are clearly in need of some restorative magic. 
Gather your friends, put the kettle on and settle in for an interesting conversation around grief, memories, pets and magic.
Discussion points and questions:
This book was inspired by the true story of Mr Itaru Sasaki, a Japanese gardener who lost his cousin and built a phone booth and placed a disconnected rotary phone inside it so he could still 'speak' with his lost loved one. In what ways do you think imagination is powerful? Discuss how you think imagination was used as a tool for healing in the novel.
Characters in this novel must decide for themselves if they are willing to take a leap of faith and allow themselves to be immersed in The Emporium. How easy or difficult was it for you to immerse yourself in the world of The Emporium of Imagination and why do you think this was so?
Many of the characters in this book had unresolved issues surrounding loss. Discuss how your culture deals with grief and in what ways have you found this to be helpful or limiting?
The Book of Grieving is a way for the townspeople to connect. Many of the characters expressed feelings of isolation or a sense of being invisible in their grieving. In what ways do you think we can better support each other in our sadness?
The Emporium is a magical shop selling vintage wares of all types that offered people the chance to connect with their loss. What would you have purchased at The Emporium and why would this have been meaningful for you?
A cat called Pickled Onions offers not only small gifts to connect people with their grief, but she seems to have special ways of comforting Enoch and those closest to her. Do you think that pets possess a unique understanding of when humans need comfort and in what ways have you experienced this?
The Emporium provides extraordinary phones that offer its customers a chance to speak with a lost loved one. If you had the same opportunity, who would you choose to have a last conversation with and why?
The Emporium explores the complex issues surrounding our emotions after someone we love has died. Do you think it's possible or meaningful to stay connected to lost loved ones? Have you found ways to connect to those you've lost or do you have special ways of keeping their memory alive?
---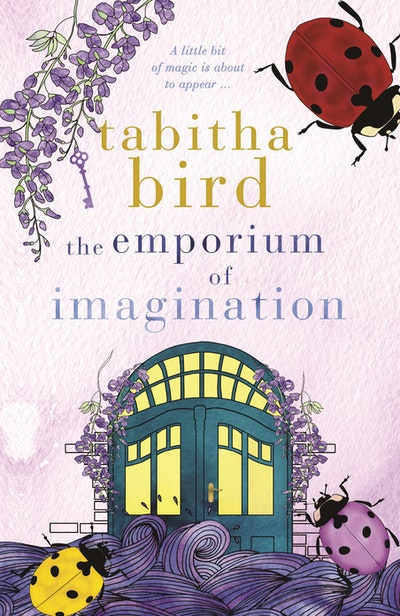 A captivating novel of magical realism about a fantastical shop that brings comfort, peace and hope to those in need. You won't want to miss the opening of this shop!
Buy now
Buy now
---