Reading group discussion questions for ages 12+.
Are you looking to start a book club with your friends, family or students? Listen, Layla is a great pick for ages 12+. Following on from the success of the first Layla book, You Must Be Layla, this new adventure can be read as a companion or on its own. It explores the diaspora experience, race, politics and identity, and is an own voices novel bursting with passion, humour and truth.
About the book
Layla has ended the school year on a high and can't wait to spend the holidays hanging out with her friends and designing a prize-winning Grand Designs Tourismo invention. But Layla's plans are interrupted when her grandmother in Sudan falls ill and the family rush to be with her.
The last time Layla went to Sudan she was only a young child. Now she feels torn between her Sudanese and Australian identities. As political tensions in Sudan erupt, so too do tensions between Layla and her family. Layla is determined not to lose her place in the invention team, but will she go against her parents' wishes? What would a Kandaka do?
Questions
1. Based on the cover, what did you think this book would be about before you started reading it? After reading the book, do you recognise the flag on the front cover or know what the Arabic word on the placard means in English? Why are these visual elements important to the cover?


2. There are many Arabic words and phrases in the book. How does including Arabic words impact your reading of the story? How helpful were the note at the beginning of the book about how numerals are used to translate sounds in Arabic that don't exist in English, and the glossary at the end of the book?
3. Layla has several encounters while she's in Sudan where her language skills – written and also verbal – expose her as a member of the diaspora. What do you think of these encounters and why do her language skills matter to others? Do you think language can be both inclusive and exclusive?
4. Australia is often described as a multicultural country. How true is this portrayal of the nation, and is this a positive or negative characteristic of the nation? What incidents in the book has the author used to portray the migrant experience?
5. Layla struggles with feeling like she isn't wholly Australian or Sudanese. How is finding a sense of belonging relevant to the migrant experience? Do you feel that it's important to 'belong' to a single culture or country? How can Layla be true to her background, her current situation and feel like she belongs? Do you think she achieves this at the end of the book?
6. Which character in the story did you relate most to and why? Or did you find it difficult to relate to anyone in the story? If so, what did you learn about how other teenagers experience the world? What does this say about the spectrum of experiences of being a teenager in Australia?
7. Many teens are becoming more politically aware and engaged in world issues – how does this book touch on Australian and international political issues? Layla becomes absorbed with a video on Instagram about the protests in Sudan – have you used social media to get world news? Do you also connect with traditional media for news information? Is this an important way for communication? What are the benefits and risks of social media being used in this way?
8. The author, Yassmin Abdel-Magied, wrote the first draft of this book at the tail end of the 2018/2019 Sudanese uprising. Did you know much about Sudan before reading this book or the protests against the government that occurred there? What were your impressions of the political situation in Sudan? Can you see any parallels with other recent volatile political situations across the world? Do you think Australia has the same issues?
9. Layla has never attended a protest before, even though she knows that they happen in Australia too. Have you attended a protest? Why did you want to be a part of it? What was it like? What issues do you know that people protest about in Australia?
10. Layla doesn't tell her GDT team that she's travelled to Sudan and she keeps working with the team against her dad's explicit instructions. What do you think about this behaviour? Do you understand her actions? Could she have handled this situation better or did she not have a choice if she wanted to follow her passions? What would you have done in Layla's place?
11. Layla struggles with the perception of the role females have in Sudanese culture. Do you think this is a common struggle for women around the world? What was the way her grandmother explained it, and what was your reaction to the idea that a women's role is important no matter where they focus it? Are there similar expectations for women in Australia? How do you feel gender has impacted parts of your own life?
12. Layla's relationship with her cousin, Yousra, changes throughout the story. What do you think causes this and is it a reflection of a genuine relationship with a cousin or family member?
13. What do you think about the ending of the story and Layla's decision to give up her position in the SIIT program? Was this a surprise to you? How did it affect your overall perception of Layla as a character?
14. What did you think of Layla's attempt to invent something to fix problems in Sudan? Why do you think it didn't work the first time, and what is different about the second invention idea? Have you ever tried to invent something?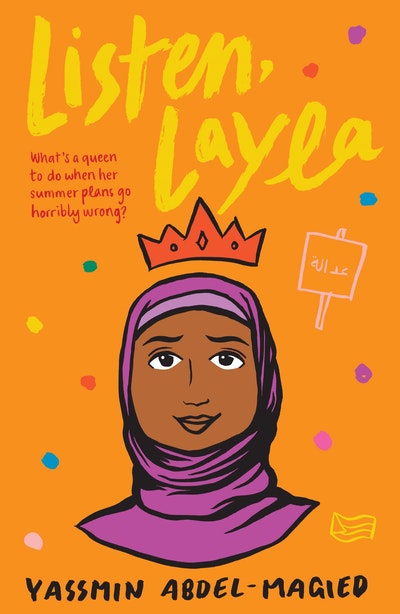 Listen, Layla
What's a queen to do when her summer plans go horribly wrong? A powerful, funny and timely novel for young readers by writer, broadcaster and award-winning social advocate, Yassmin Abdel-Magied.
Read more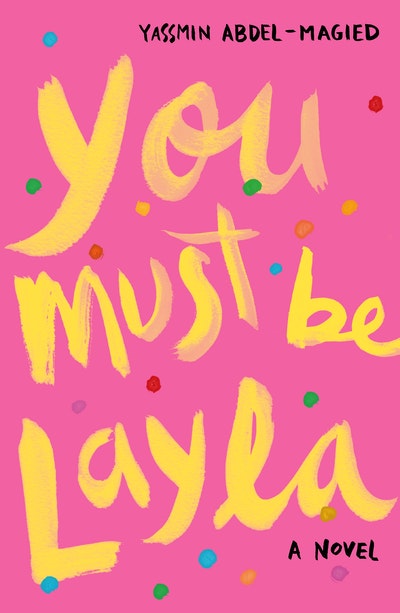 You Must Be Layla
With her long skirt and headscarf Layla certainly stands out at her new high school. Everyone thinks they know her, just from a glance. But do they? And does Layla really know herself?
Read more