Miles Franklin Award-winner Evie Wyld is back with an intricately crafted and compulsively readable story.
The Bass Rock follows the lives of three women across four centuries. Moving between the tales of an accused witch, a new wife and a daughter mourning the death of her father, the interwoven stories are sure to captivate your book club. Each woman's choices are circumscribed, in ways big and small, by the men in their lives. But is there hope of survival and new life in sisterhood? Use the additional questions below to get the conversation started. 
Discussion points and questions:
What did you make of the prologue, in which the narrator finds the suitcase in a rock pool? How does this scene set the tone for all that follows?
Some sections of the book are named after natural landmarks near the book's setting in North Berwick, Scotland: the Lamb, St Baldred's, the Law, Fidra. How does the book's setting – and the Bass Rock itself – figure in the story?
What was the cumulative effect of the threefold structure, as we move between the stories of Sarah, Ruth and Viv? Why do you think Evie Wyld chose to write Sarah's chapters from the point of view of the boy who accompanies her as she flees? Why are her story and Viv's told in first person, but Ruth's in third person?
The Bass Rock has been called a gothic novel. Which elements of plot, character, setting and atmosphere would you describe as gothic?
Who did you see as the most sympathetic character? The most intriguing? The most sinister? And how did your judgements of particular characters change throughout the novel?
Each of the sections ends with a passage that explores an act of male violence against a woman. Why do you think these passages are threaded among the stories of Sarah, Ruth and Viv? What effect did they have on your reading?
What do you think Evie Wyld is articulating about the experience of being a woman today?
What did you make of the novel's final passage, in which a woman is packing to leave her home?
Have you read any of Evie Wyld's other novels, such as her Miles Franklin Award-winning All the Birds, Singing? How does The Bass Rock compare?
---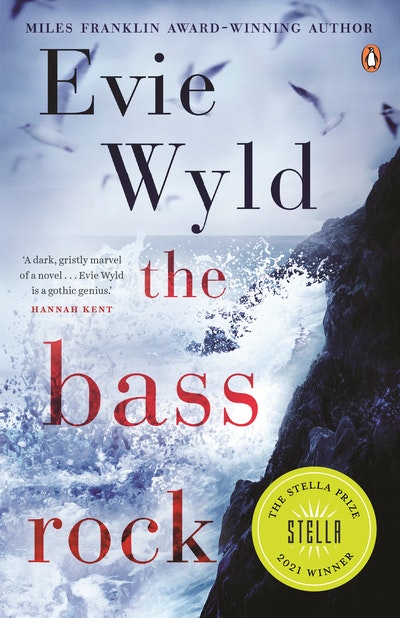 The lives of three women weave together across four centuries in the dazzling book from Evie Wyld, winner of the Miles Franklin Award and the Stella Prize.
Buy now
Buy now
---