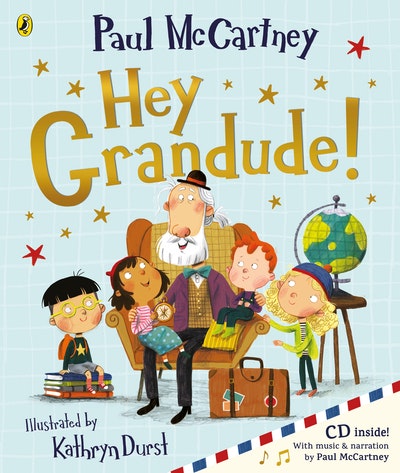 Hey Grandude!
A magical adventure for all the family from beloved music legend Paul McCartney, taking readers around the world and back in time for bed!
This is a new paperback edition with an accompanying CD, featuring narration, instrumental music, and sound effects - all performed by the author himself.
Read more
Video
Paul McCartney announces his picture book!
"I've written a new children's picture book. It's called Hey Grandude!... I wanted to write it for grandparents everywhere, so it gives them something to read to the grandkids at bedtime". – Sir Paul McCartney We are thrilled to announce that we will be publishing Paul McCartney's first ever picture book – meet Grandude, an intrepid explorer and his four grandchildren who on extraordinary adventures! Out next September
Article