Learn all about John Green's BookTok rec: Tomorrow, and Tomorrow, and Tomorrow
Book lovers take note, John Green – AKA the king of YA fiction – hopped on TikTok yesterday to drop a new book recommendation, and you'll want to add this one to your TBR list immediately.
In an emphatic video posted to the platform, he gushed about Tomorrow, and Tomorrow, and Tomorrow by Gabrielle Zevin, which will hit shelves in Australia on 19 July 2022.
'I am briefly attempting to become a booktokker just to tell you how much I love this book,' he said.
Following two kids who meet in a hospital gaming room, the book tracks their journey from video-game-obsessed kids to superstar video game creators. 'It's about art and how we make it, and that just incredibly deep, complex love that is shared between artistic collaborators,' explains The Fault in Our Stars author.
'You know that feeling you get at the end of a great book where. . . something is welling up inside of you from the way down deep, that you didn't even know you would ever be able to glimpse or feel again? This book made me feel that feeling more intensely than I've ever felt it before.'
Needless to say, it's a must-read.
With such a solid endorsement from an author as loved as John Green, there's no denying that Tomorrow, and Tomorrow, and Tomorrow is about to take off in a major way. 'I just love this book,' John says, wrapping up the short video, 'and I hope that you love it too because I want to talk about it with people.'
If you want to be one of those people, we recommend pre-ordering it now to secure your copy ahead of the release date.
Watch the video
---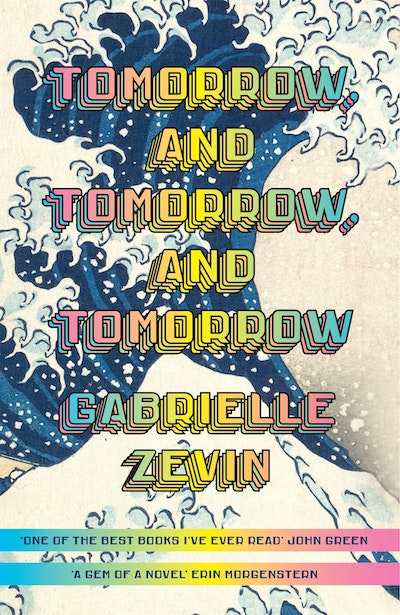 Stylish and open-hearted, this is a very different kind of love story, elevated and energised by being set in the world of creativity and video gaming
Buy now
Buy now
---